To Preserve Disorder with Joaquín Segura, 2012
Otras Obras, Tijuana, Mexico

Building a State division—and in its affect, creating a hierarchy—is not only a method of destruction through creation, but a method of control. Propaganda concurrently reinforces and eliminates the inherent punctum of proclaimed power that division creates. One is capable of controlling and sustaining fate through bifurcated means—destructively through physical and cultural severance and supportively through desire.
War—by whatever means necessary—is the only tool we have to eradicate these methods of oppression. Binaries do exist, and in order to destroy them, radical approaches are required. The beginning of State invalidation must occur through cultural means, whether through intervention or abolishment. Propaganda is the entry point for infiltration and subsequent enlightenment regarding the oppression that exists through spheres that are concurrently economic, political, media, and mainstream cultural, all of which deserve the swiftly approaching eradication.
To Preserve Disorder
, the inaugural exhibition at Otras Obras, features the work's of Jesse Hlebo and
Joaquín Segura
. Through a series of both solo and remotely-collaborative pieces—specifically devised for this exhibition—the artists explore the politically charged topics of failed states, post-nationalism, and cultural identities in an age of crisis. Utilitarian sculptural interventions, destroyed documents, and materials for potential acts of terror are among the elements utilized within the exhibition space.
To Preserve Disorder
questions the effectiveness of contemporary art as a crucial tool for critical engagement in this age of crisis, authoritarian control, and social dissolve.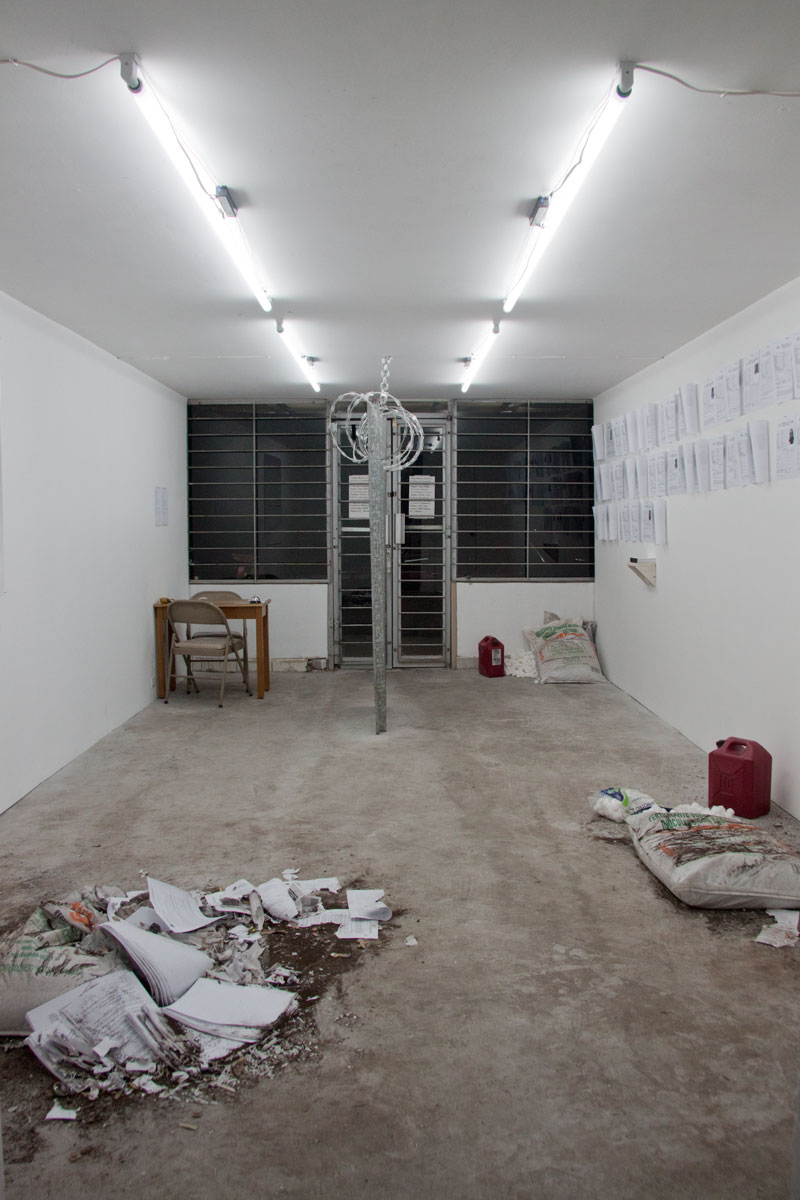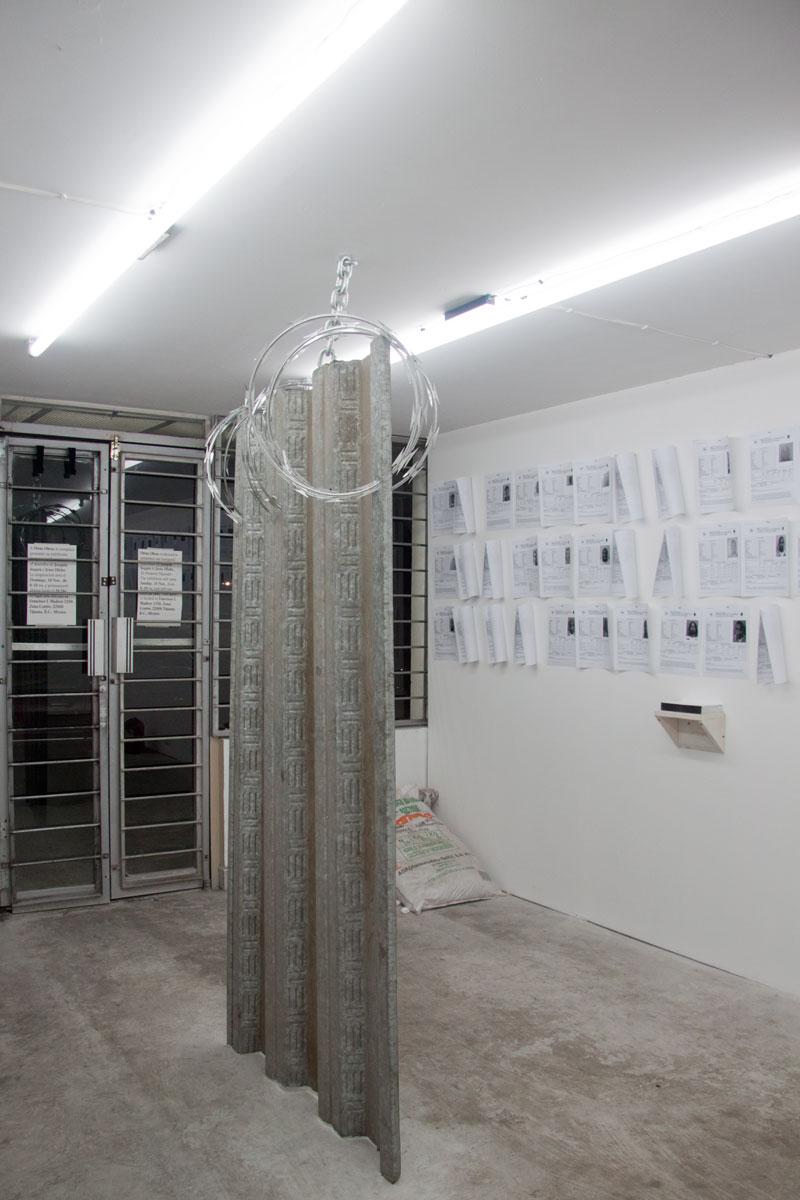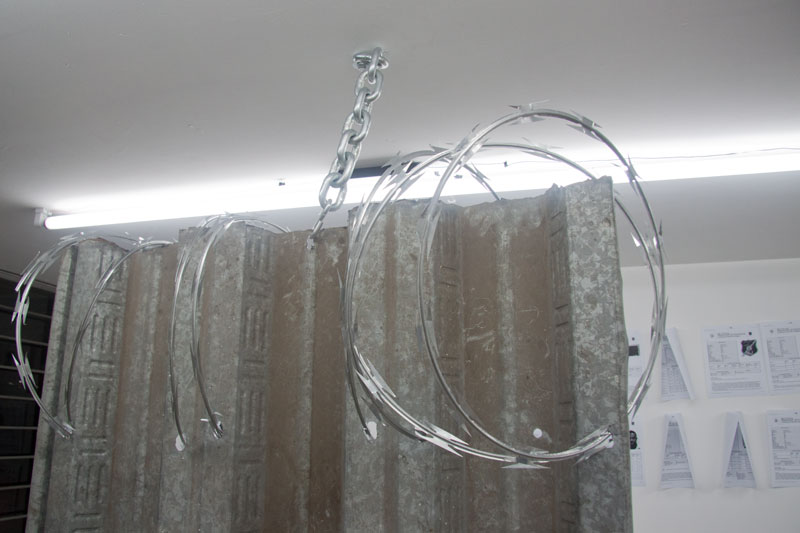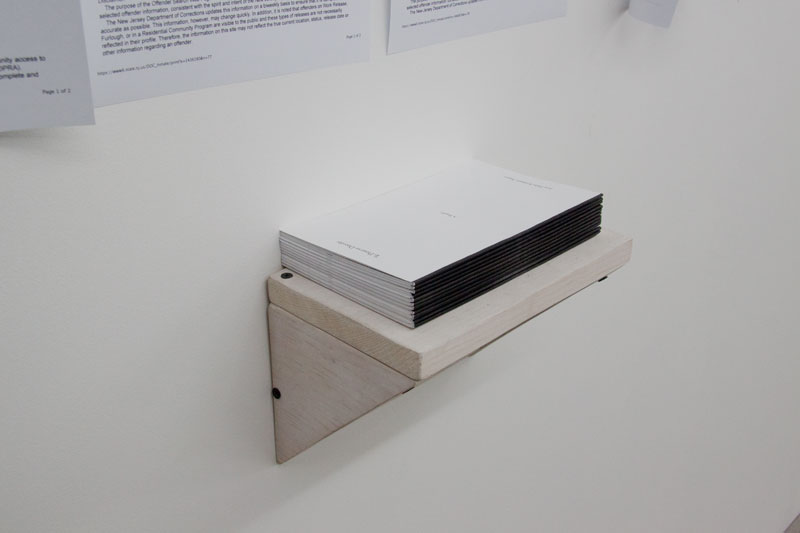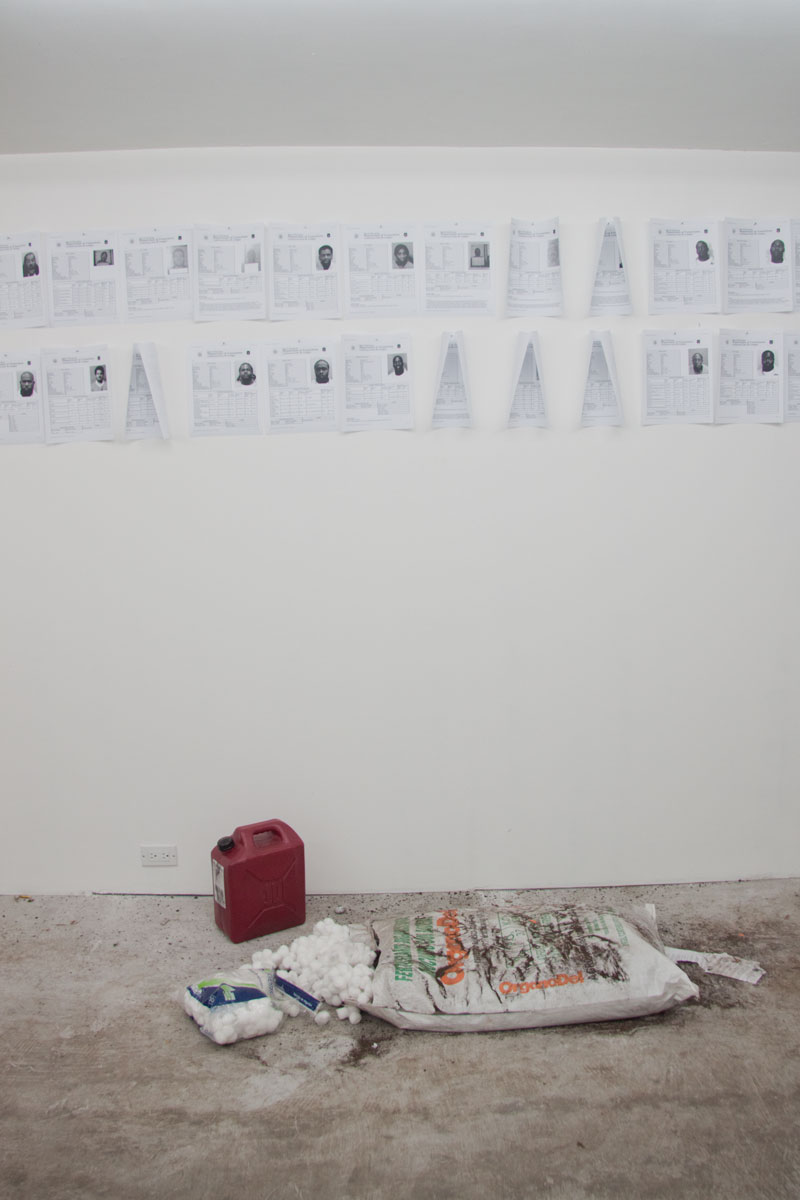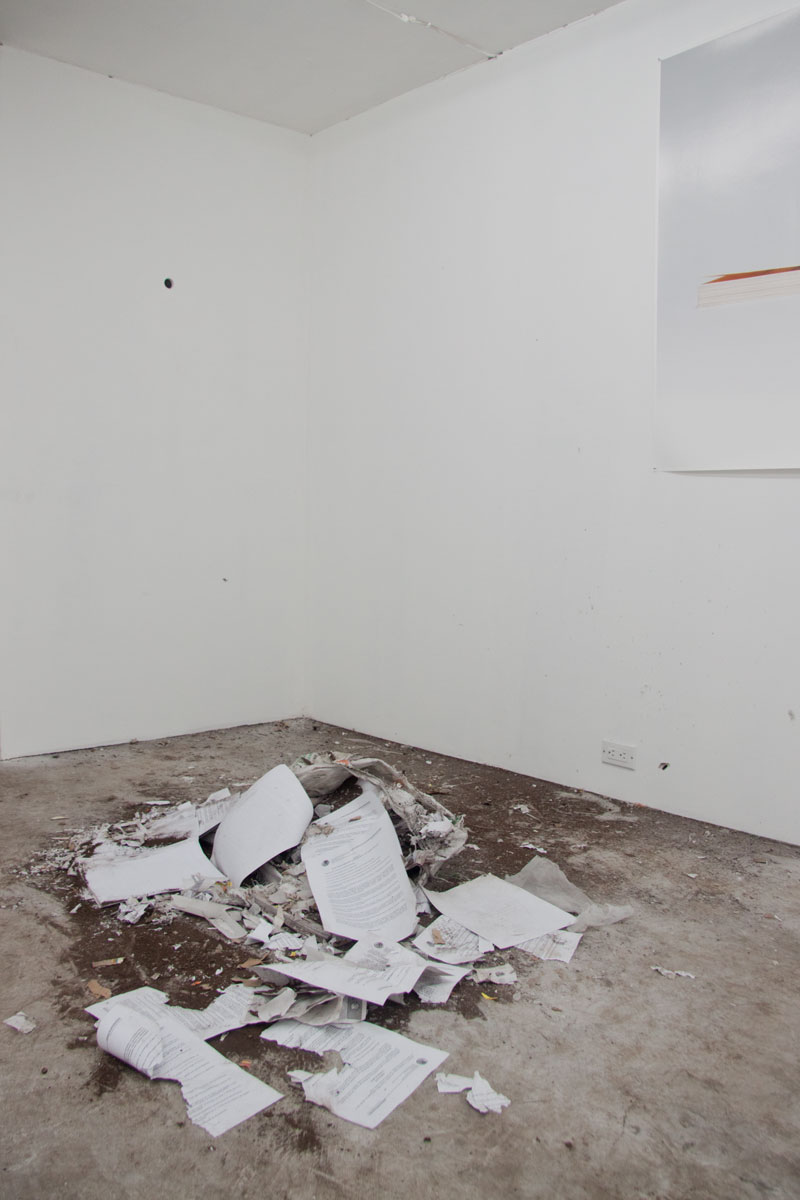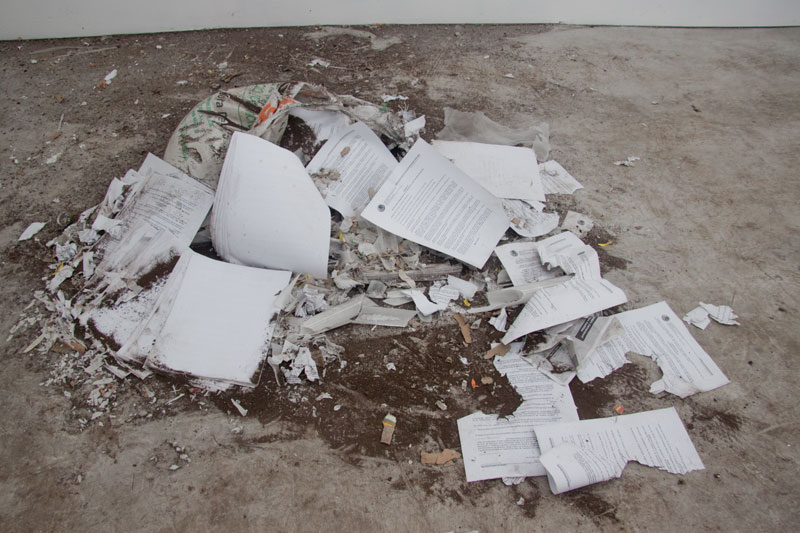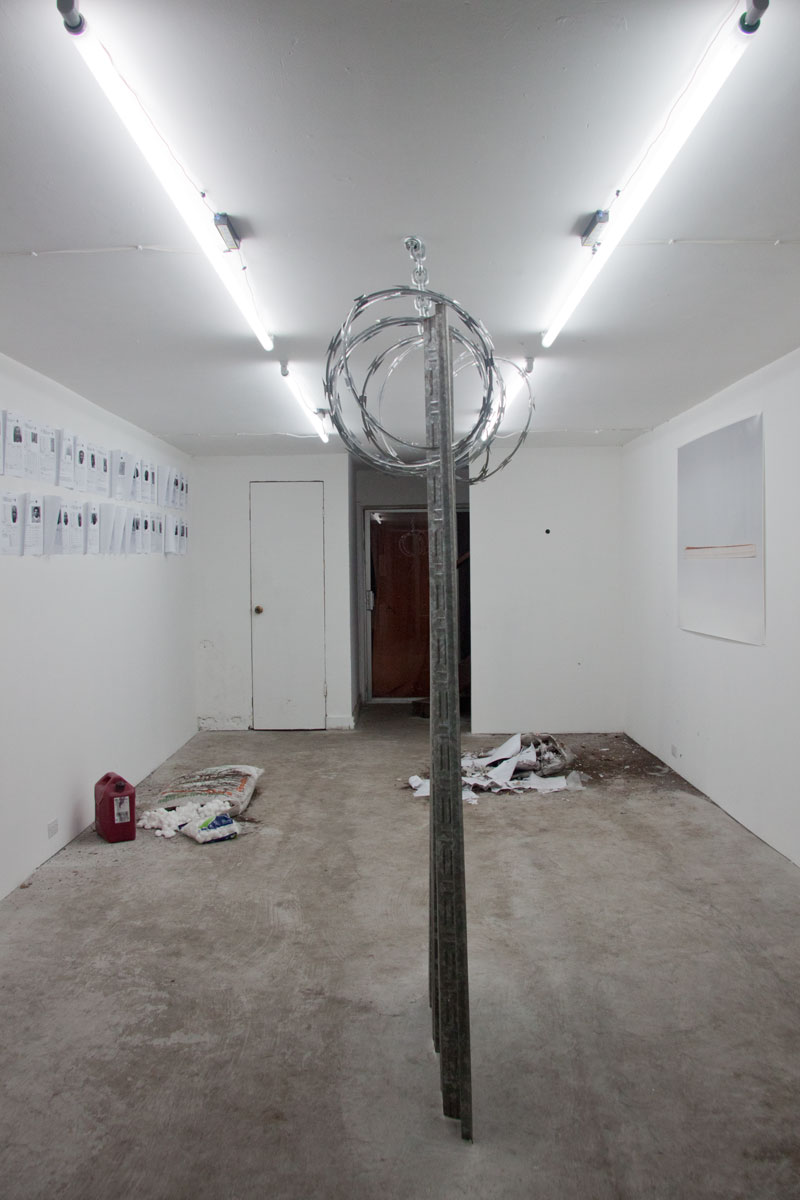 ---
Habit Towards Obedience, 2012
Clocktower Gallery, NYC

Habit Towards Obedience consisted of three movements based on the U.S. prison system.
The first movement was an extraction of rhythms from prison spirituals and gospel songs played by Kid Millions on a single snare.
The second movement consisted of a text created by Caroline Busta and Jesse Hlebo. The text is an amalgamation of writings and quotes related to the U.S. prison system, re-structured into a liturgical format.
The attendee's were led in the reading of the text by Jesse Hlebo.
The third and final movement was Billy Taylor's song "I Wish I Knew How It Would Feel To Be Free" sung and repeated three time's by Fay Victor. Each subsequent repetion decreased in tempo.
Upon entering the Clocktower Gallery's building at 108 Leonard St, itself a center of criminal court's, attendees were required to pass through a security check point. Proceeding to the twelfth floor, and then onto the thirteenth via a fire exit stairwell, attendees were subjected to further check points instituted by Hlebo.
In order to enter the gallery in which the piece occurred, attendees were required to take off their shoes and place their cell phone's inside, refrain from photography, and were not allowed to sit inside of the space during the duration of the piece.
Six orange prison jumpsuits, aquired from Bob Barker Company, Inc., were hung in front of the windows. Hlebo masqueraded as a correctional facility in order to aquire the jumpsuits.
PDF of the second movement's text can be downloaded here.
Filmed by Grant Willing / Edited by Jesse Hlebo / Sound by Jeannie Hopper

Generous support provided by The Andy Warhol Foundation for the Visual Arts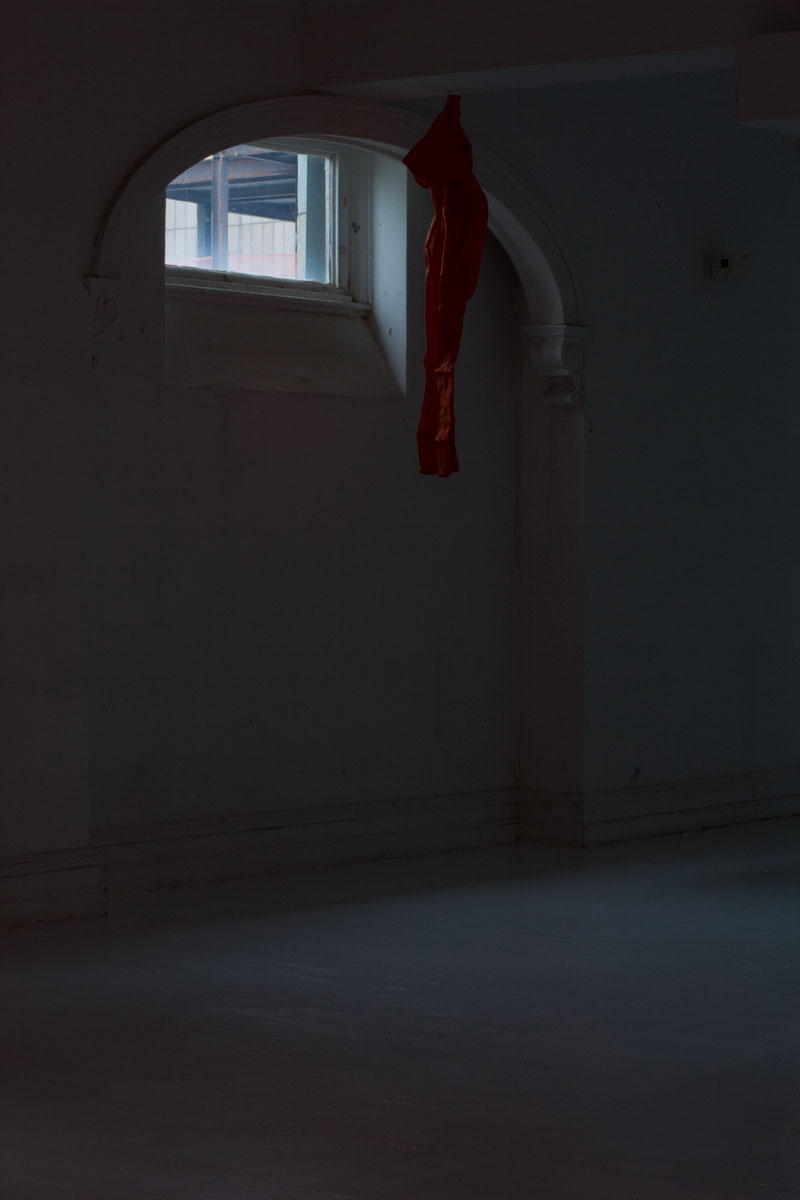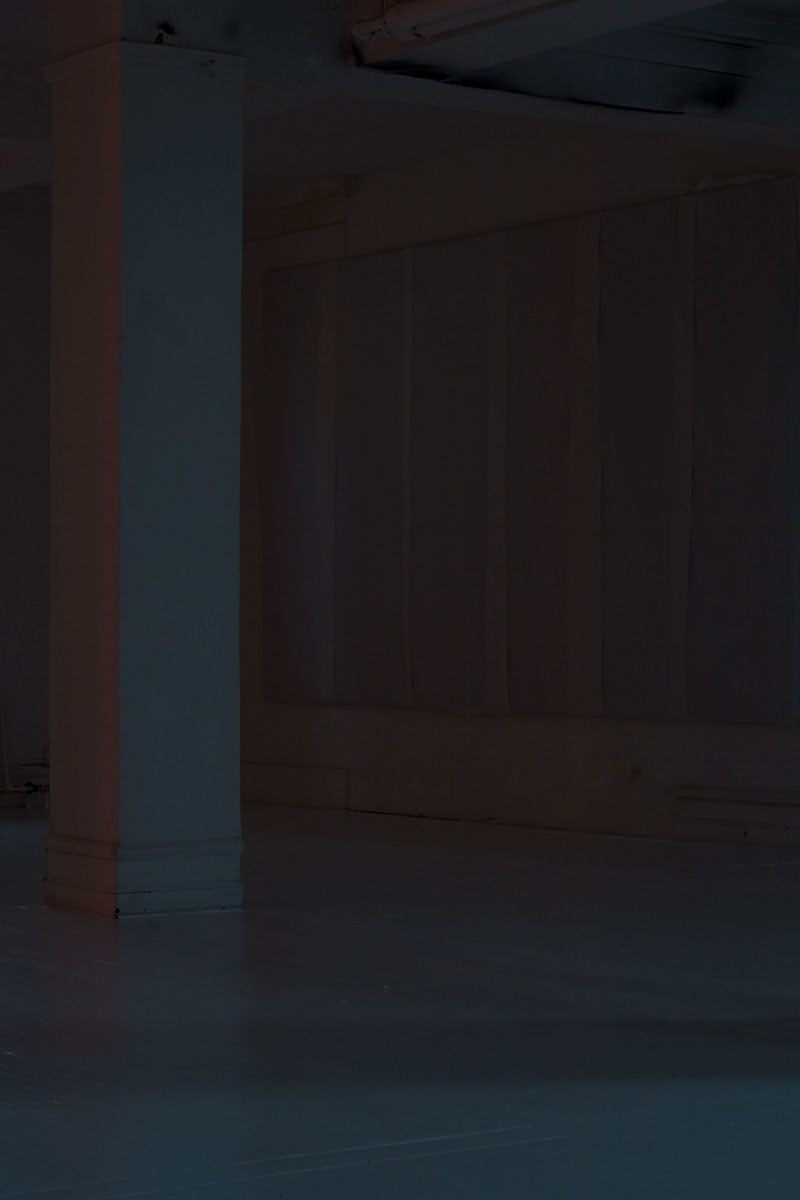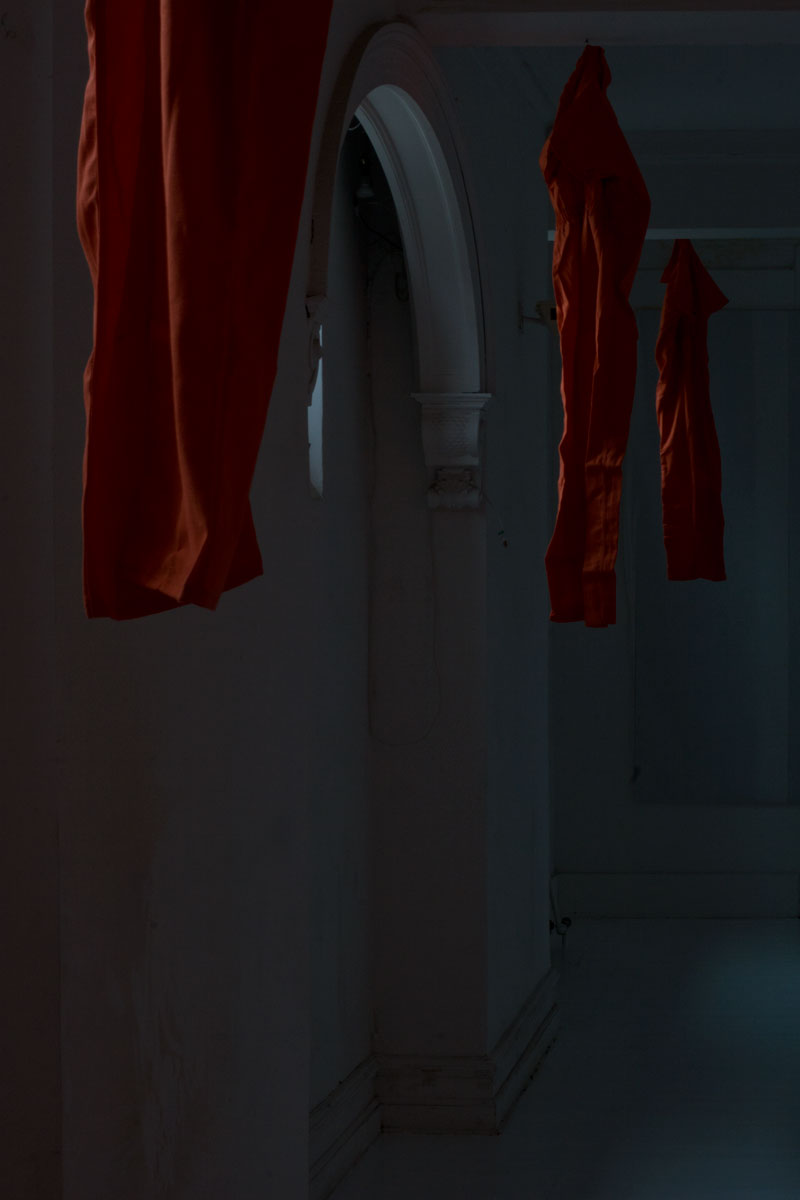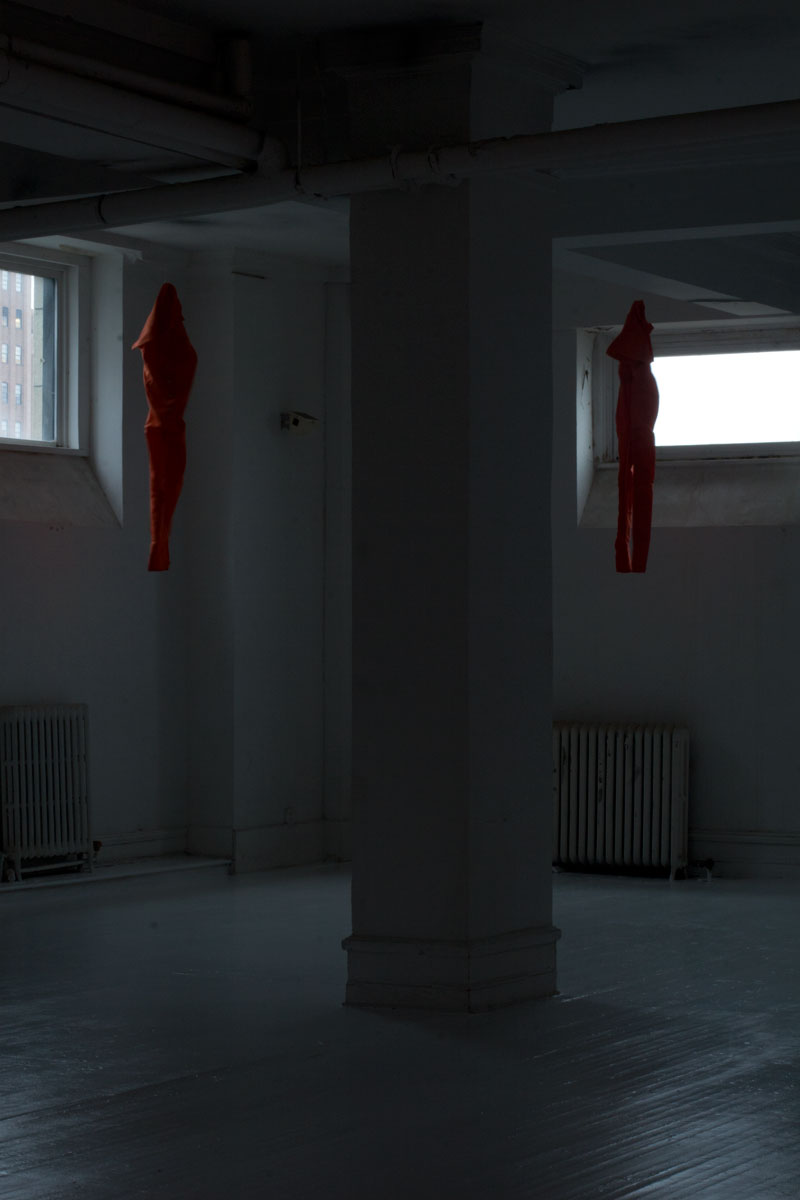 ---
Apathanarchism
, 2012
16.5 x 22.75"
Full Color Offset on Newsprint
Edition of 10,000
Commissioned by Showpaper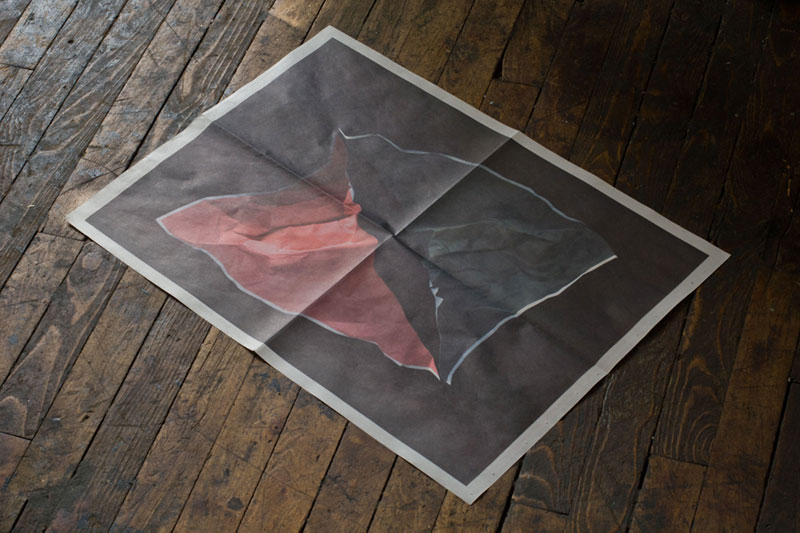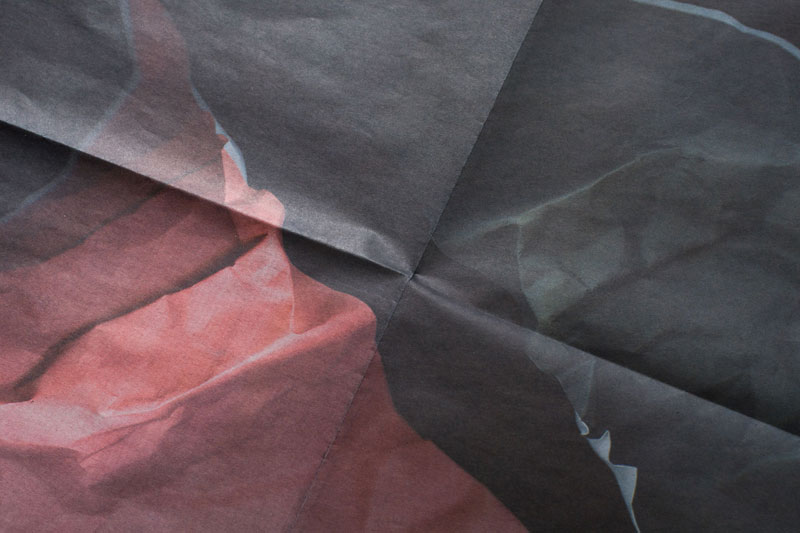 ---
All That Fits
, 2012
40 x 48"
Archival Pigment Prints
Edition of 5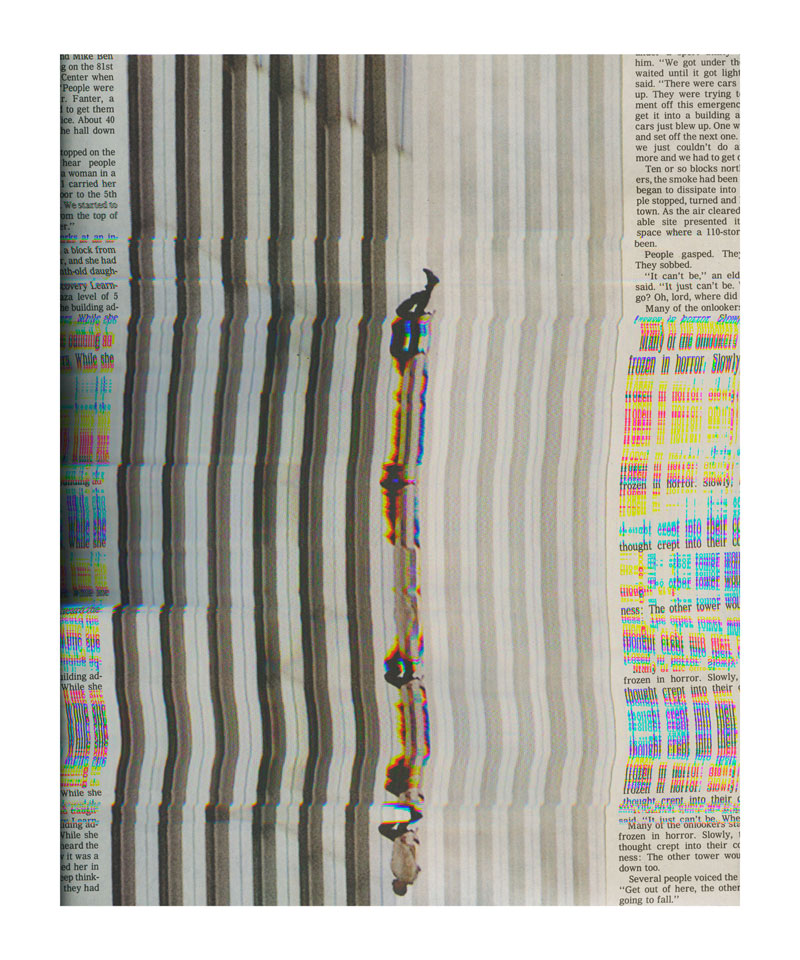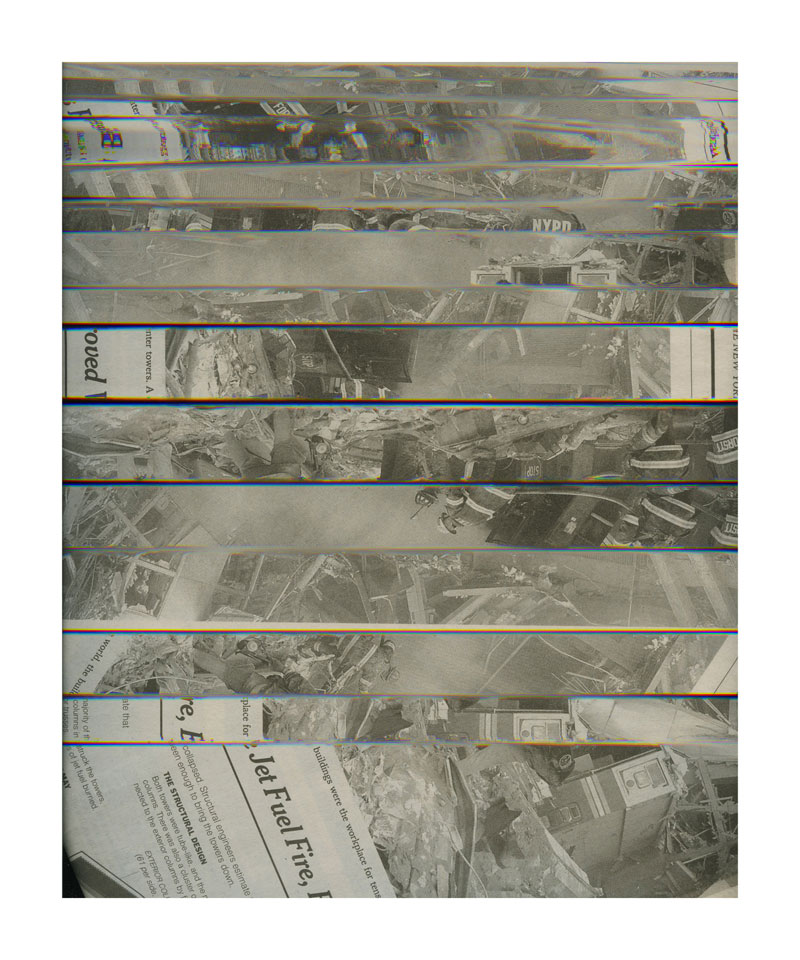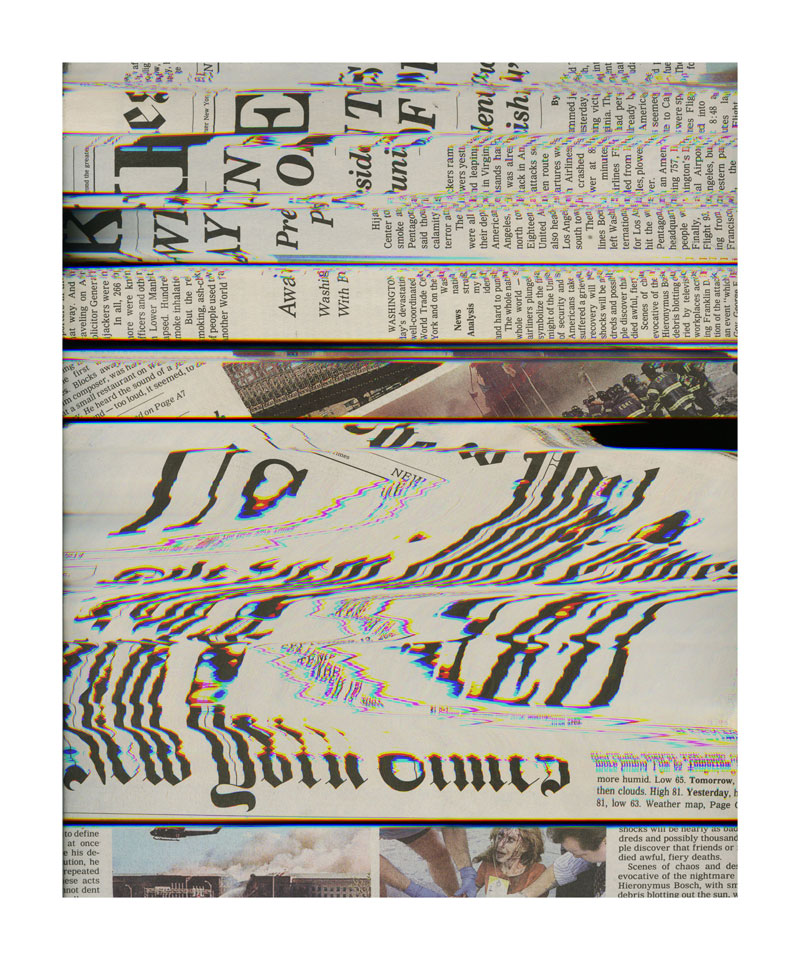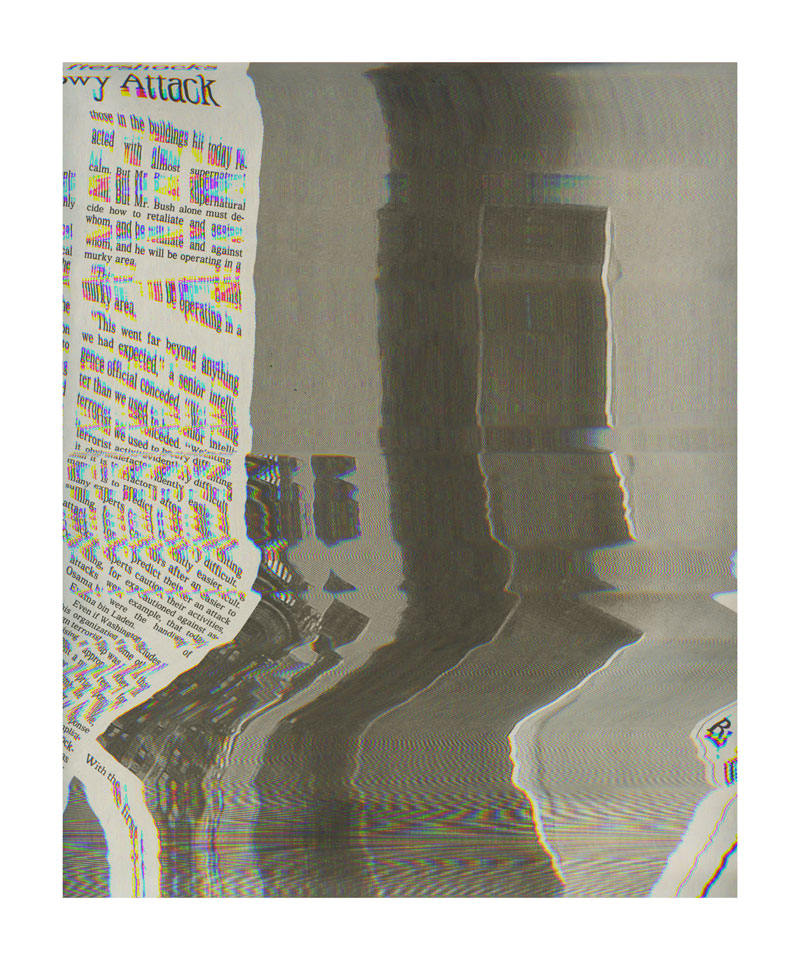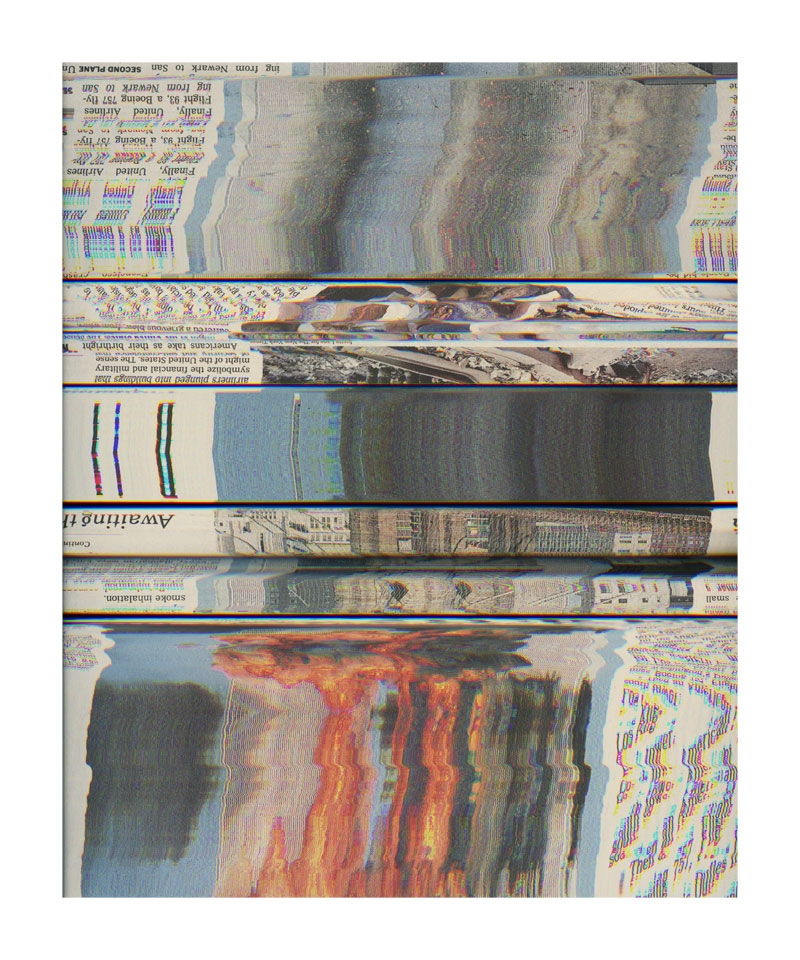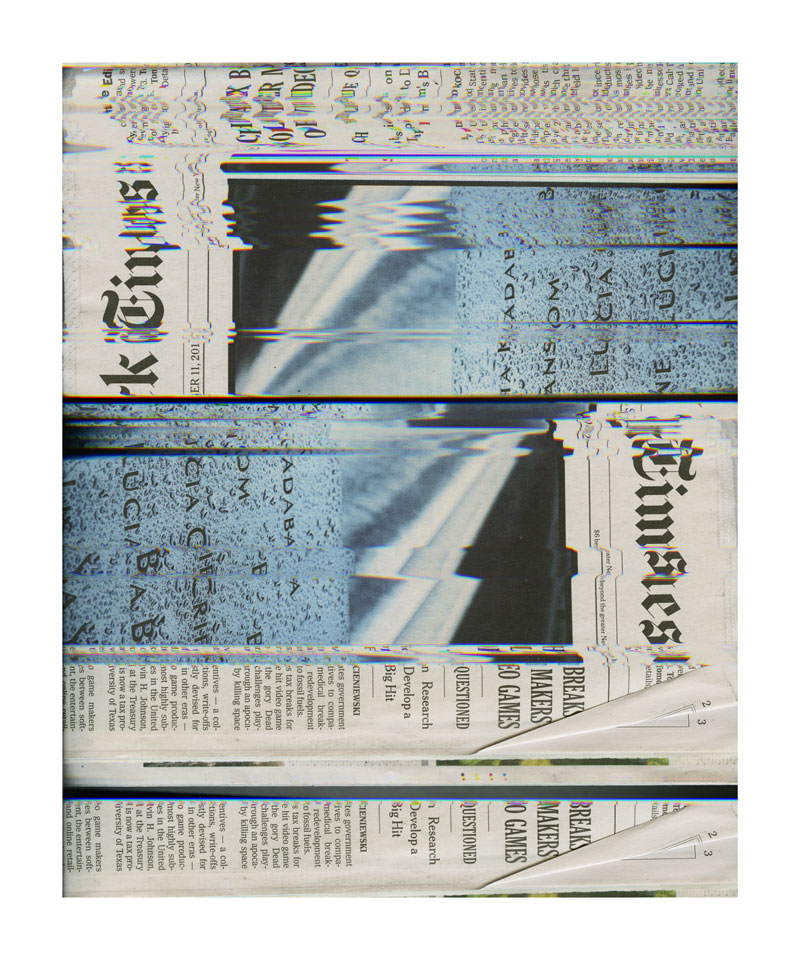 ---
The Responsibility of Freedom, 2012
4:27, High Definition Video







---
Still, Life Pt. 2: A Fabricated Authenticity
A solo exhibition at Printed Matter in NYC from March-April, 2011.
Exploring questions of impermanence, value and hierarchy, the body of work represents both an effort in extraordinary production, as well as the concertedly unique.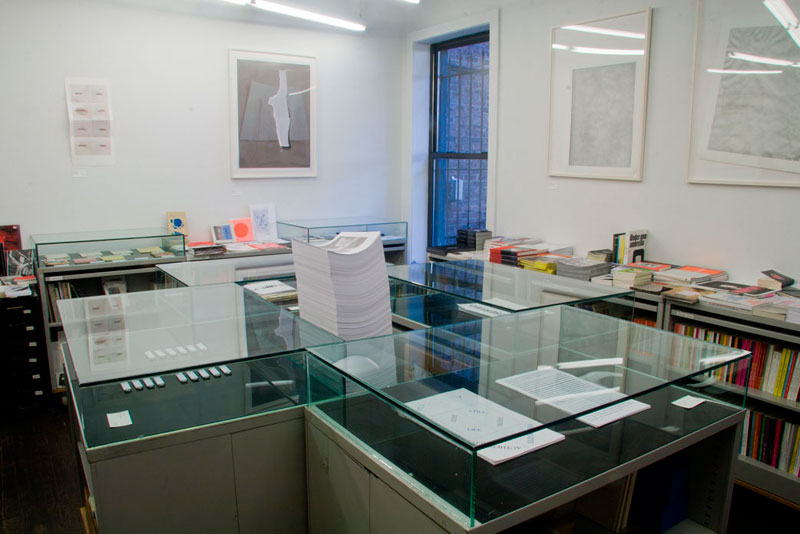 Not Nothing – UPS Tracking Number: 1Z136770392075762, 2010 / 2011
40x30"
Screen Prints, Nails, Frame, Plexiglass (Set of three)
Three screen prints of scans of dust were made and nailed inside of their frame's. Following this, the digital files, additional prints, and screens were destroyed, making the framed prints un-reproducible.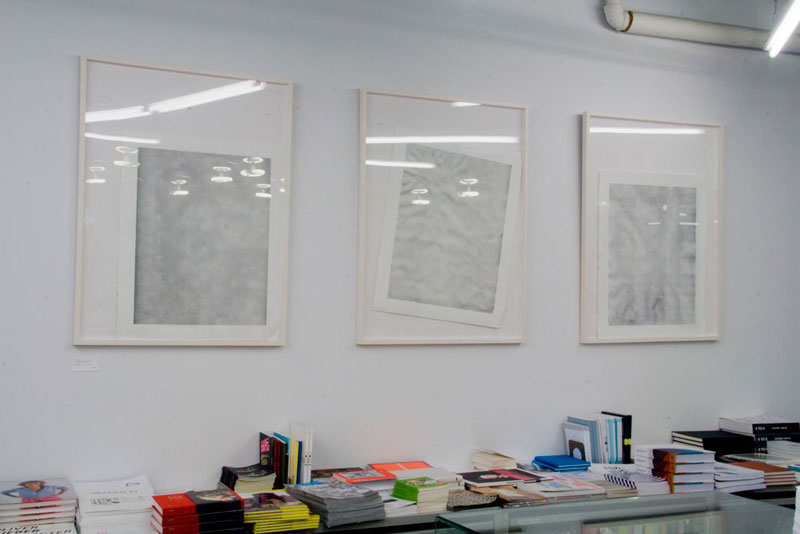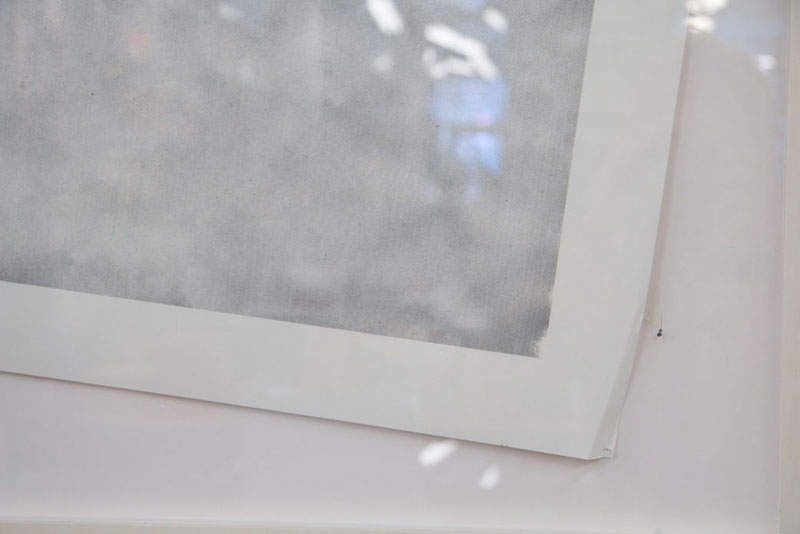 Detail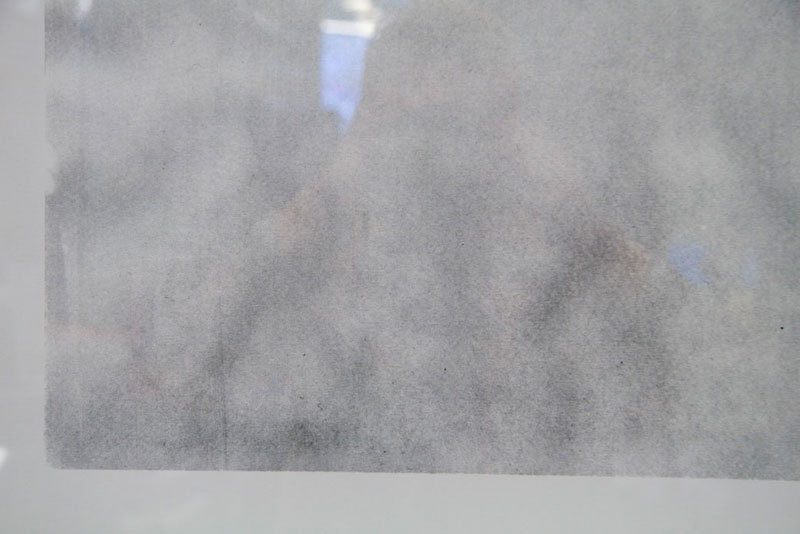 Detail
The Police Between Them, 2011
40x30" / 24x18"
Digital C print, Nails, Frame, Plexiglass, Drawing paper
A piece of paper was stabbed then photographed with a negative that had also been stabbed. The image of the paper in the digital photographic print was made to the same scale as the drawing. Following the final prints framing, the negative and all digital files were destroyed.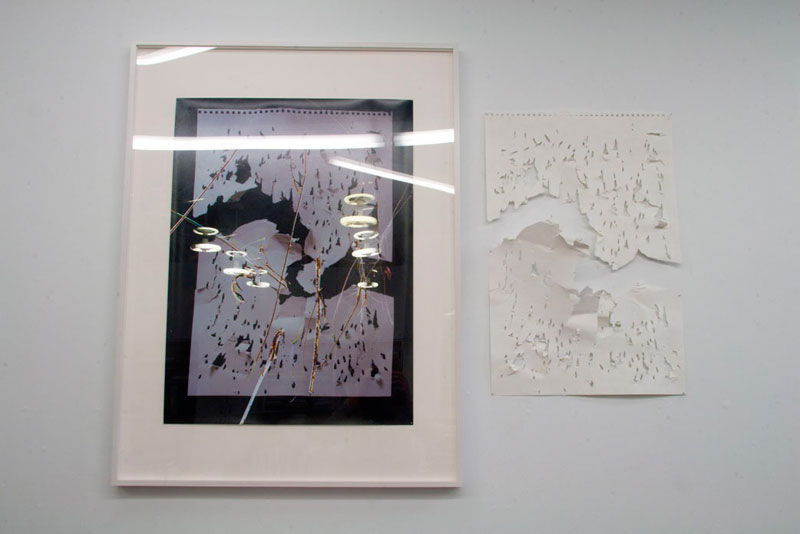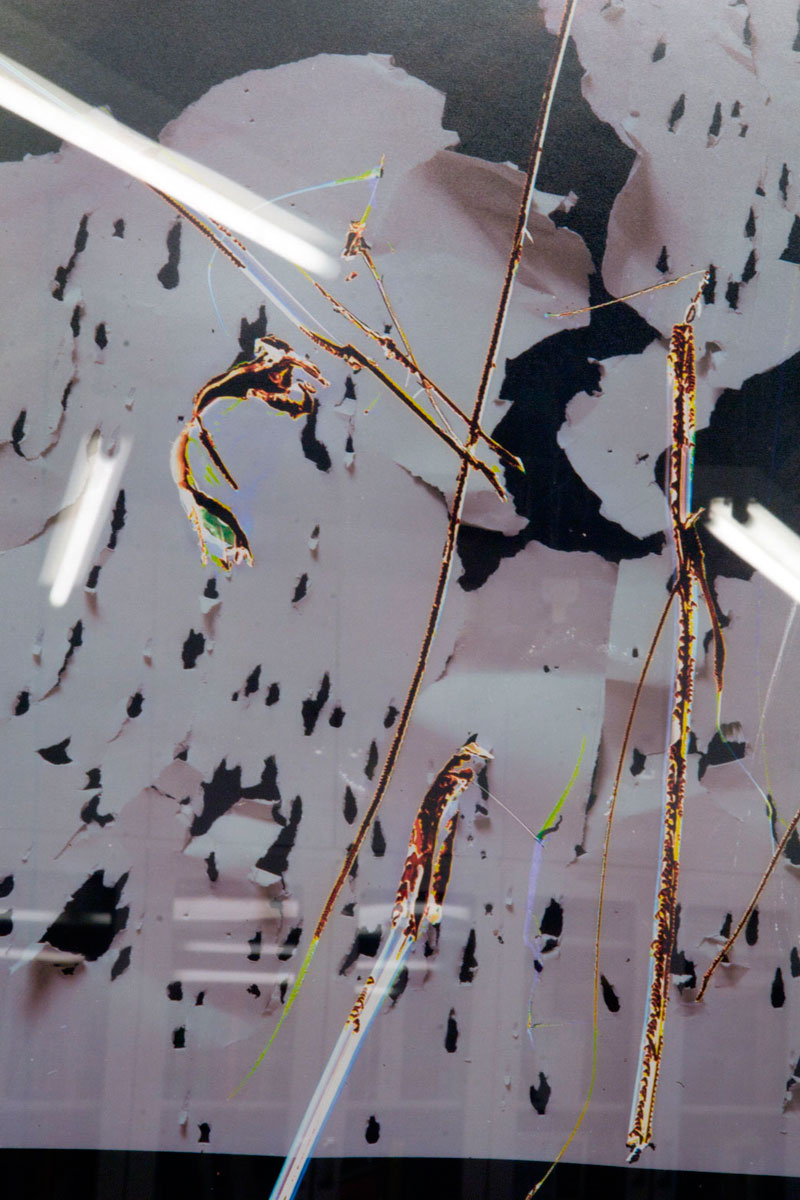 Detail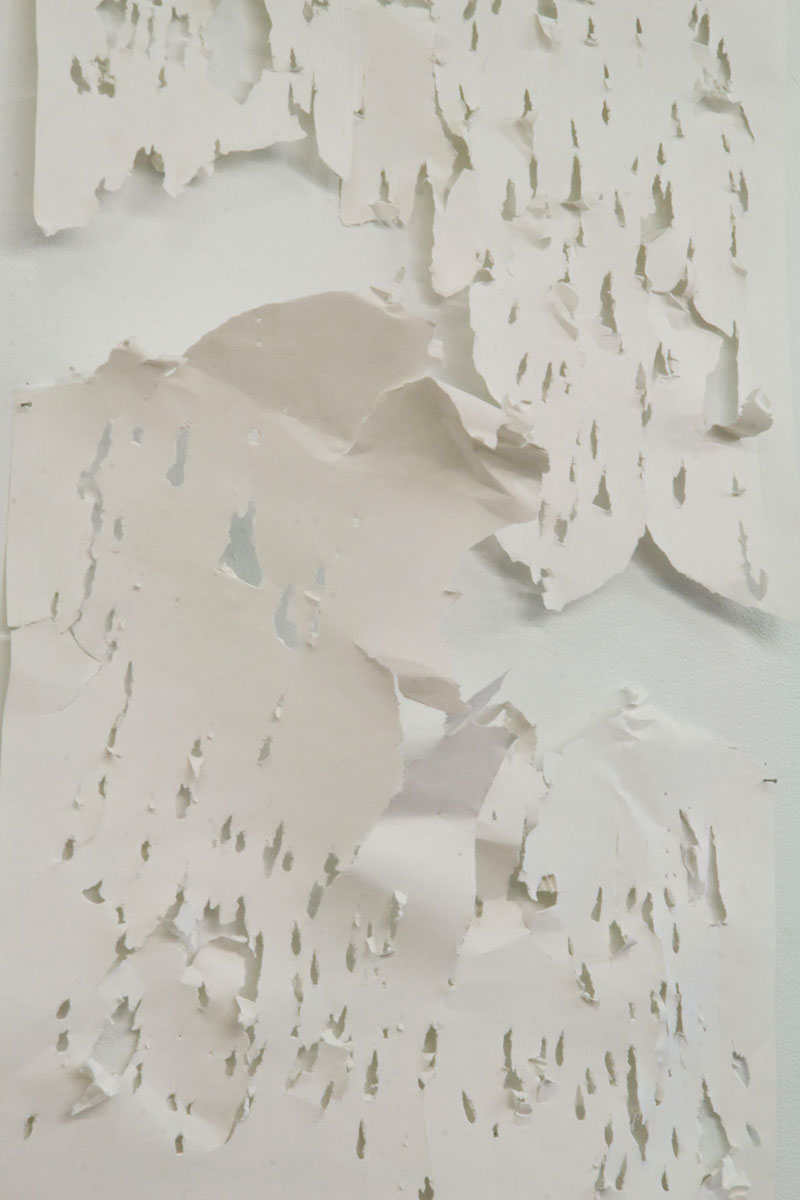 Detail
A Failed Death, 2010
23x15"
Screen print, Nails
A piece of paper was cut and folded into a book, then drawn over and over with a pen until the pen was broken. The paper was then unfolded, scanned, and screenprinted over and over with cyan, magenta, yellow, and black ink.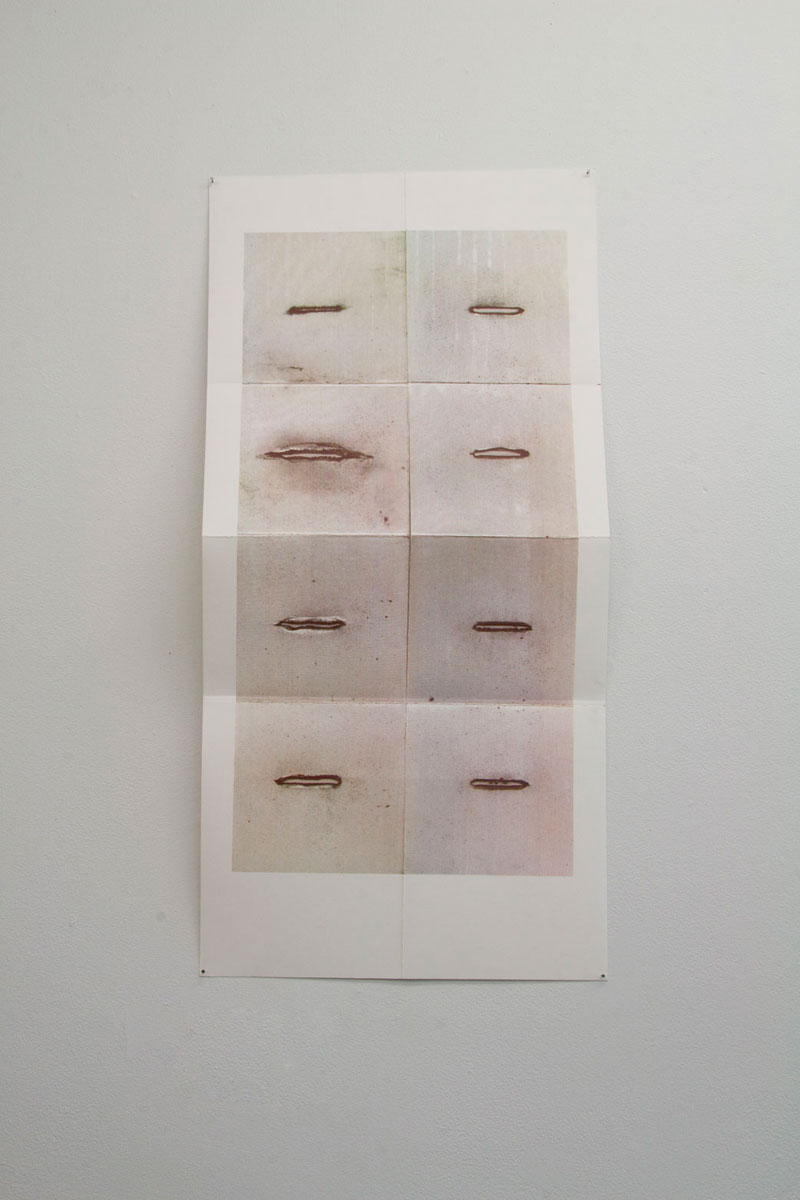 Ripped Not Torn, 2010
40x30"
Digital C print, Nails, Frame, Plexiglass
Prior to exposure, the photographic negative was ripped to the point of almost breaking before being exposed. The subject of the image is a similarly torn piece of paper on the verge of tearing entirely. The negative was then scanned multiple times, each scan creating a new image due to the negative's physicality. Following the final prints framing, the negative and all digital files were destroyed.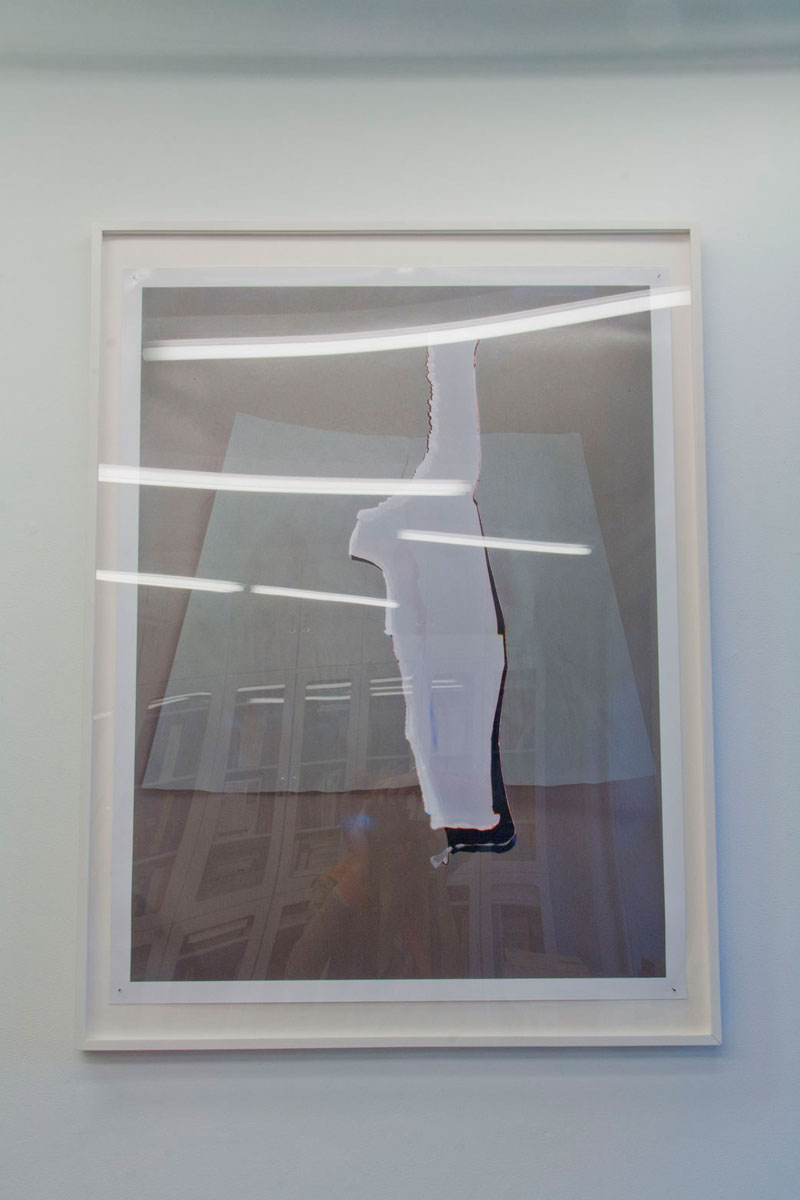 Many / Many, 2010
8.5 x 11" x 2
Inkjet on office paper, Nails, Frame, Plexiglass
An almost white image was printed over itself multiple times until it achieved almost-black. The accompanying relic is the paper used to wipe off excess ink from thesrc work.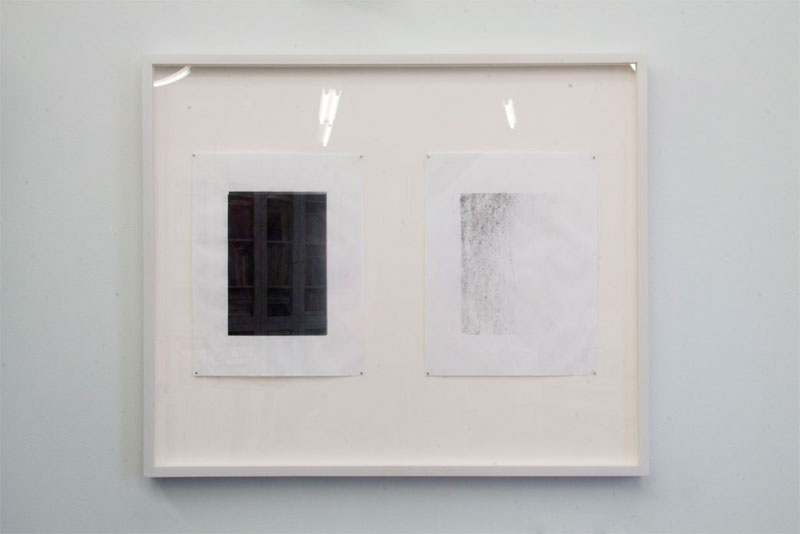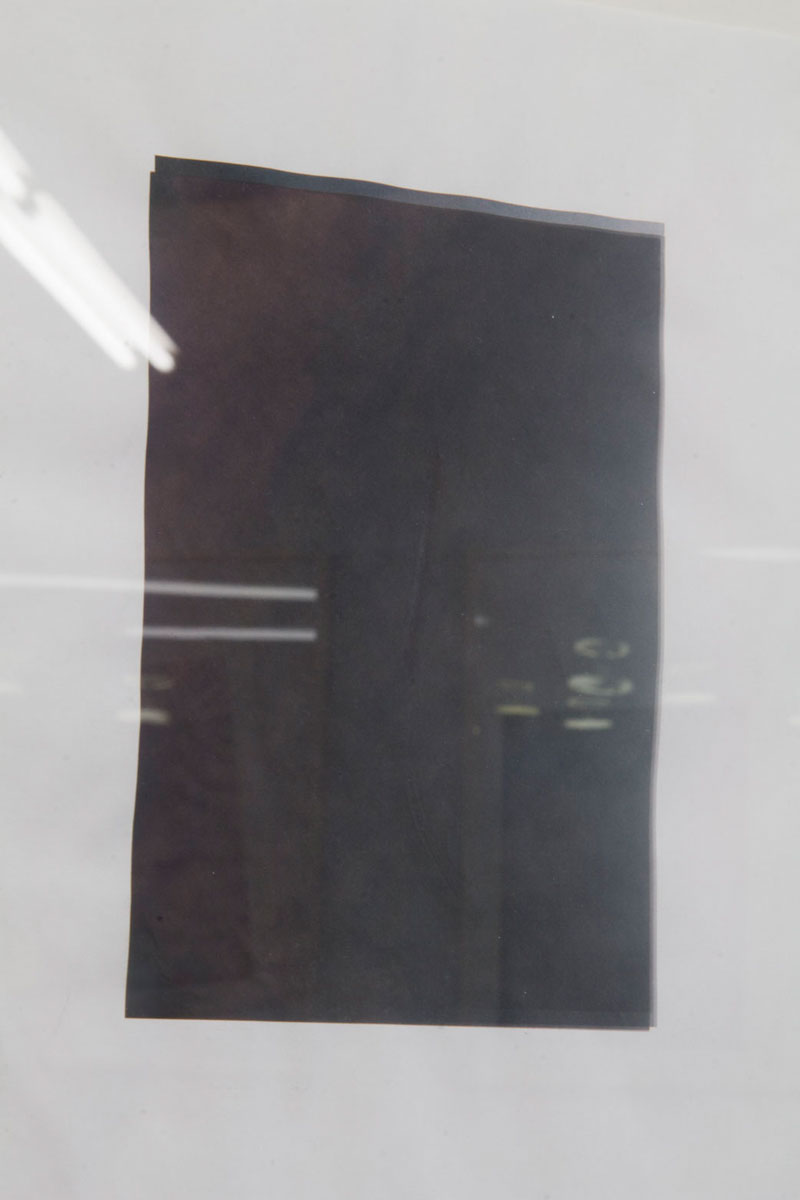 Detail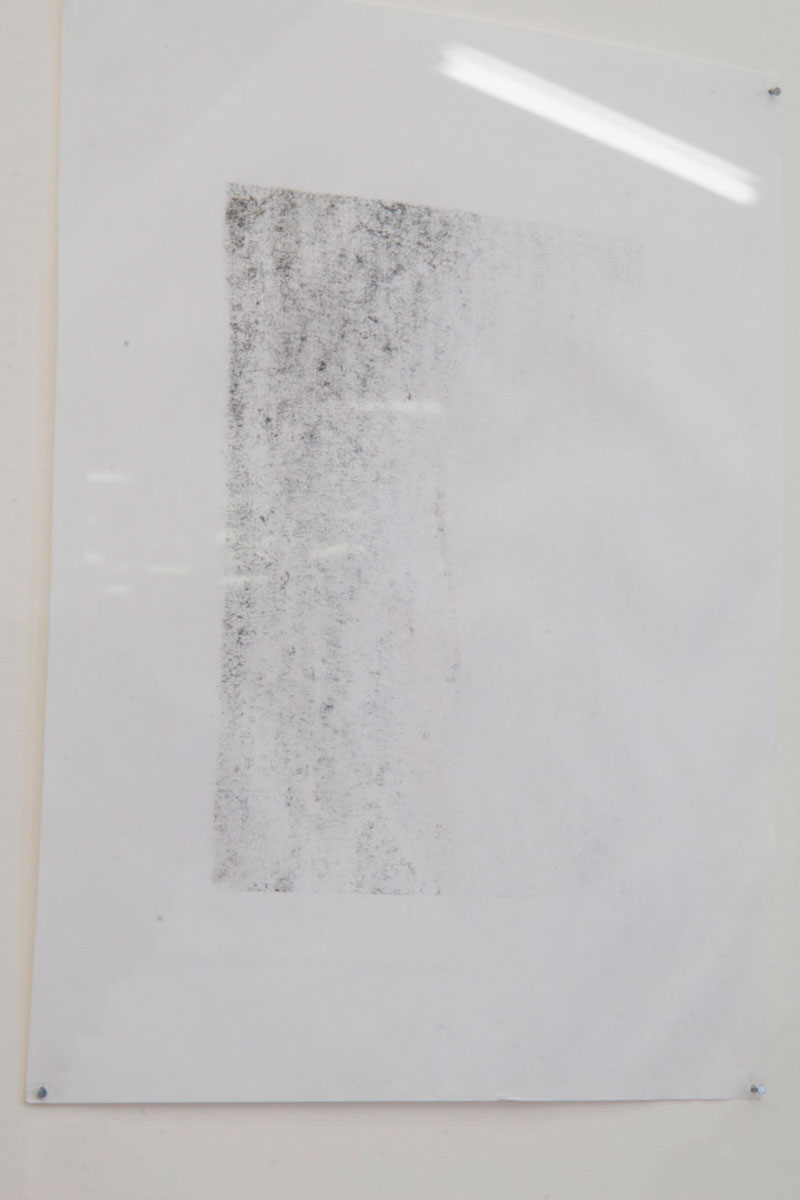 Detail
Stacks of Glass, 2011
48 x 8.5 x 11"
Risograph on Office paper
An image of a punched LCD monitor was reproduced on 13,000 sheets of paper. The stack was placed precariously in the middle of four vitrines in Printed Matter's rear space.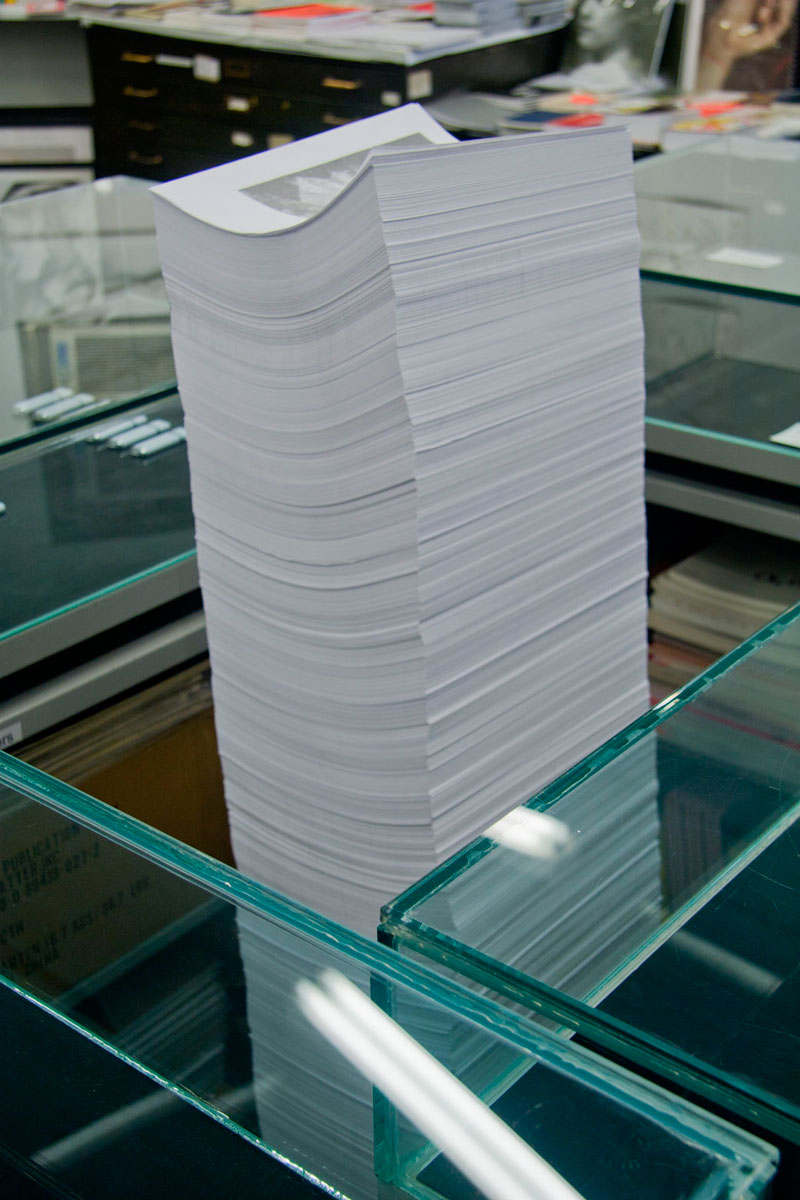 Cheltenham, 2011
7x8.5" / 7.5x16"
Unique edition of 3 / 3 of 1,077,256
Risograph on 67lb Legal size paper, The New York Times (dated 1/6/11)
The word 'FACTUALITY' was printed in the center of legal size paper in the font Cheltenham. The typeface is used for The New York Times' headlines. Prior to printing, a hole was stabbed in the center of a stack of folded legal paper. Three copies of the Times were cut down to the edge of the title.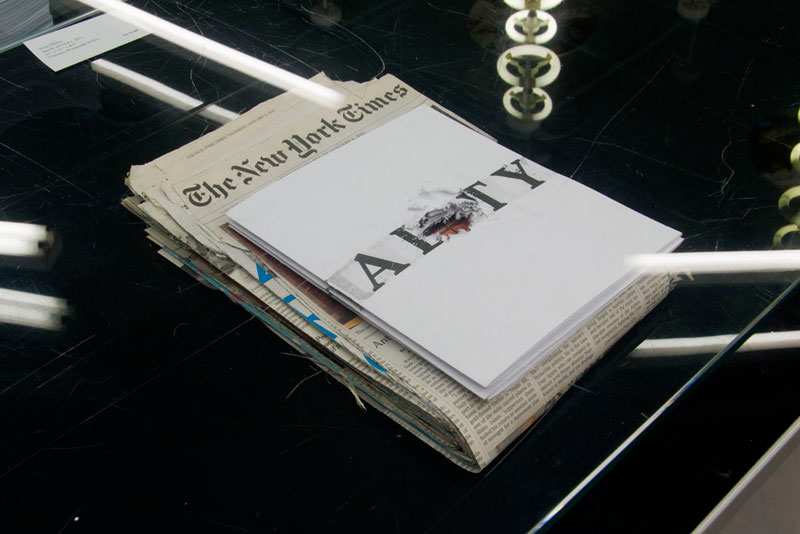 My All, 2011
128MB Memory sticks
Edition of 25
Twenty-Five memory sticks with all of the image and Word document files utilized in creating the exhibition were placed on each of the editioned thumb drives. Following the file transfer, all of thesrc files were erased else where.
The thumb drives were available for donation during the exhibition.
Still, Life Pt. 2: A Fabricated Authenticity, 2011
8.5 x 14"
Risograph on 67# cardstock
Edition of 50
Five revisions of an essay written on authenticity. Each revision was printed over the other in alternating blue and black inks.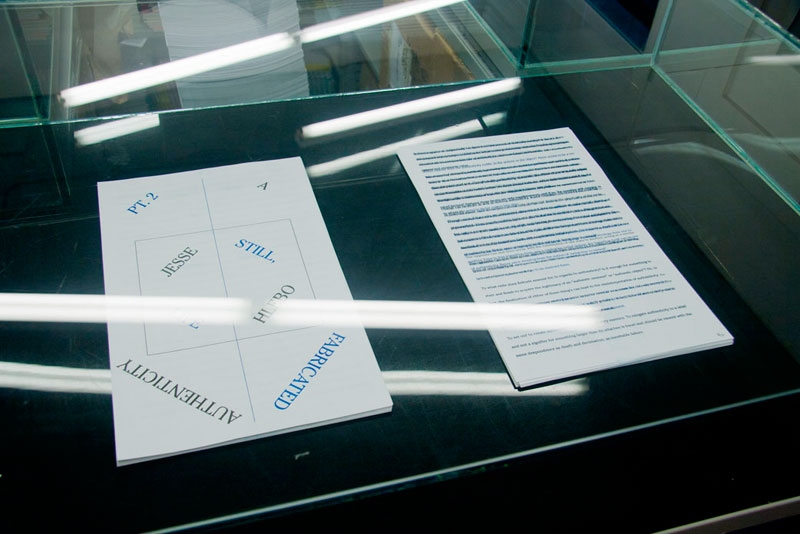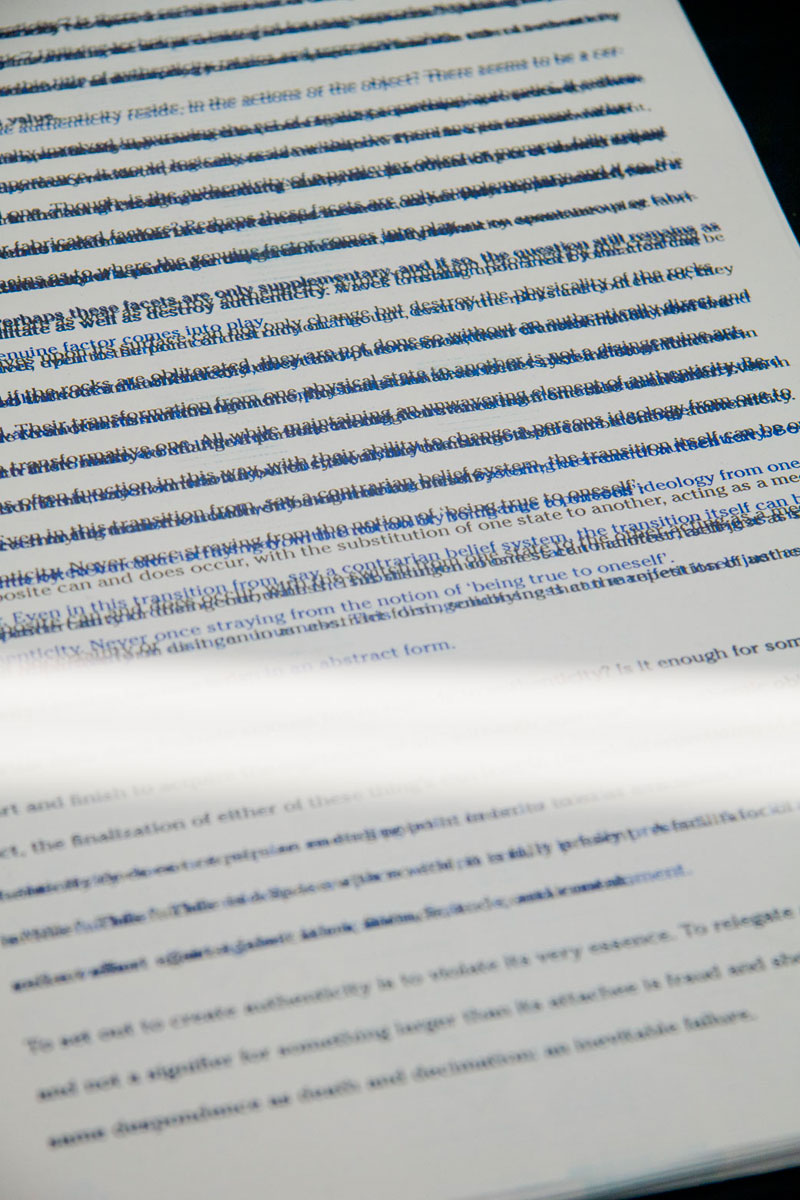 Detail
Reserved Seat (relic), 2011 11 x 8.5"
Risograph on office paper
Piece's of paper used to reserve seats at the Nova Scotia School of Art and Design in Halifax, Nova Scotia during a lecture / performance / conversation. Among the topics covered were the subjects of heirarchy in publishing and how it relates to self-publishing. The piece was enacted by Hlebo, eight university students, a professor, and an outside observer.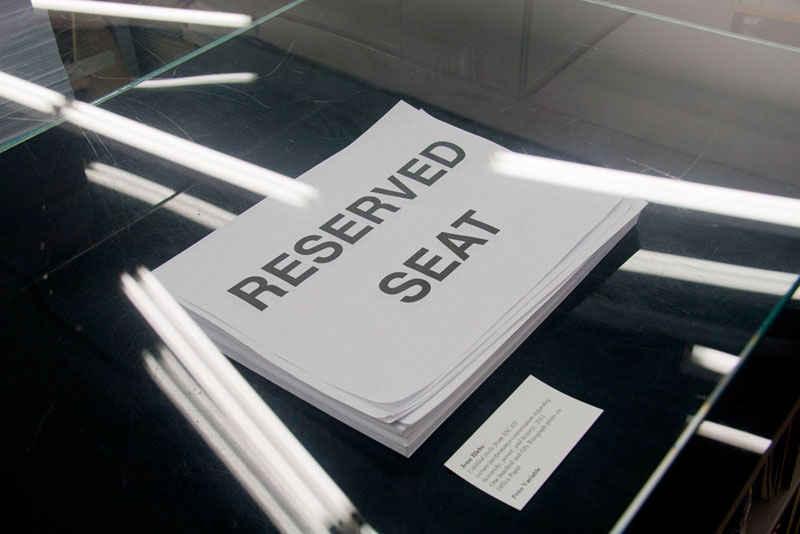 ---
ordered groupings, inheritance
A multi-faceted project encompassing a small press exhibition, text, print series, and multiple lecture / performance / conversational piece's.
The project occured at the Khyber Institute for Contemporary Art on February 17th, 2011 and NSCAD, both in Halifax, Nova Scotia.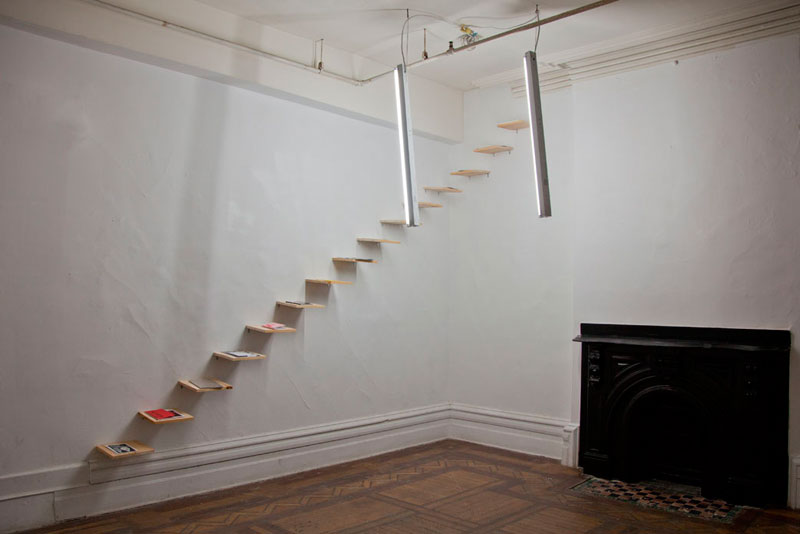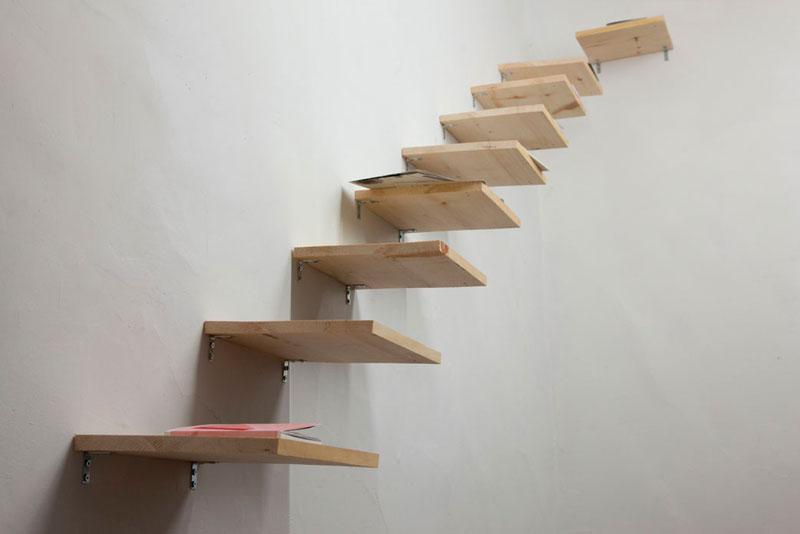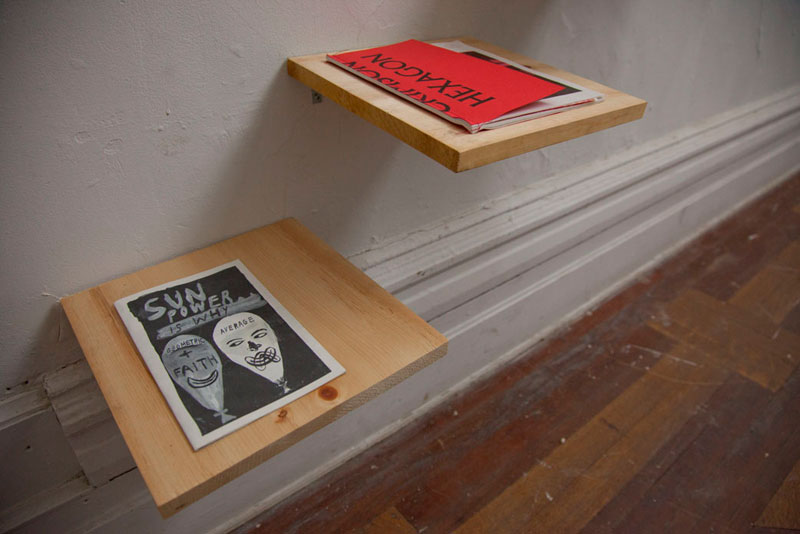 ---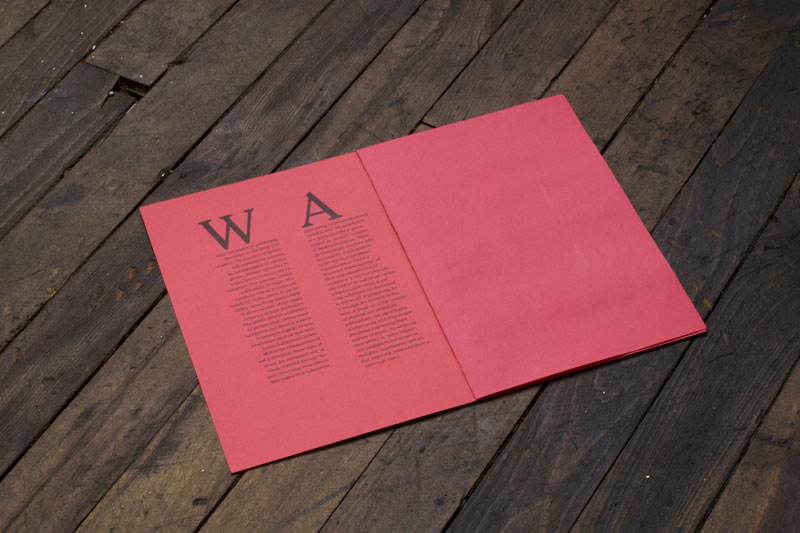 ---
APARTAPARTAPART
, 2011
20 x 24"
Digital C prints
Prior to exposure, the photographic negative was destroyed. The subject of the photograph is a subsequently destroyed object. The negative was then scanned multiple times, creating unique digital files each time.
Upon the final printing of the works, the negative and digital files were destroyed.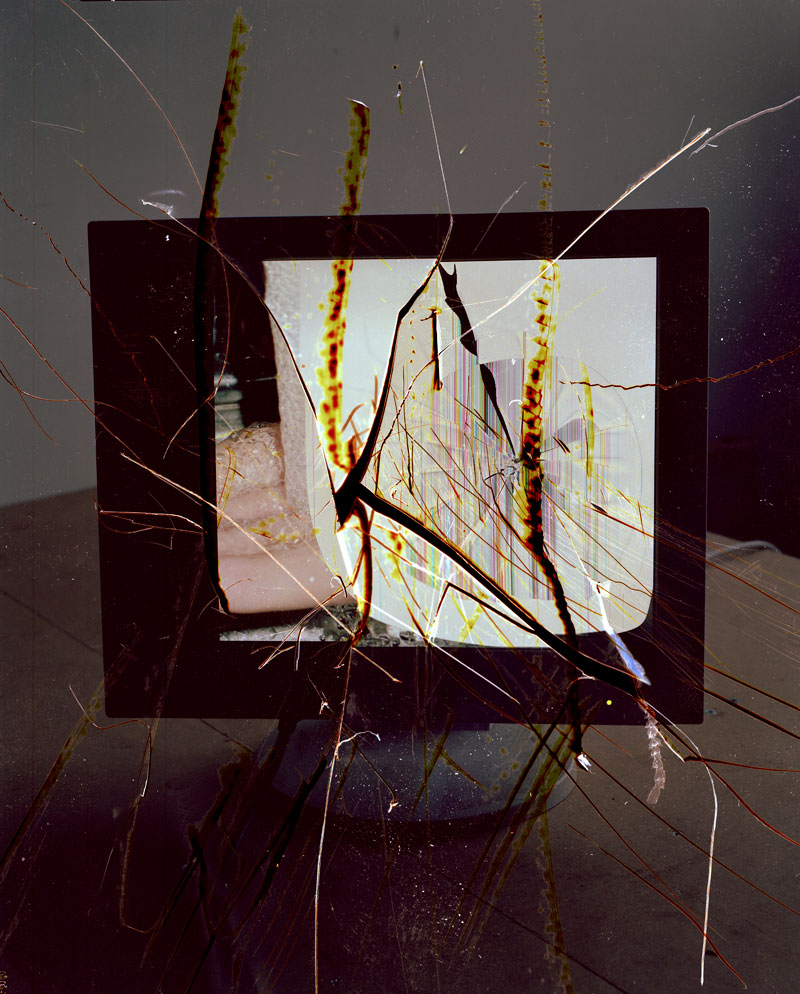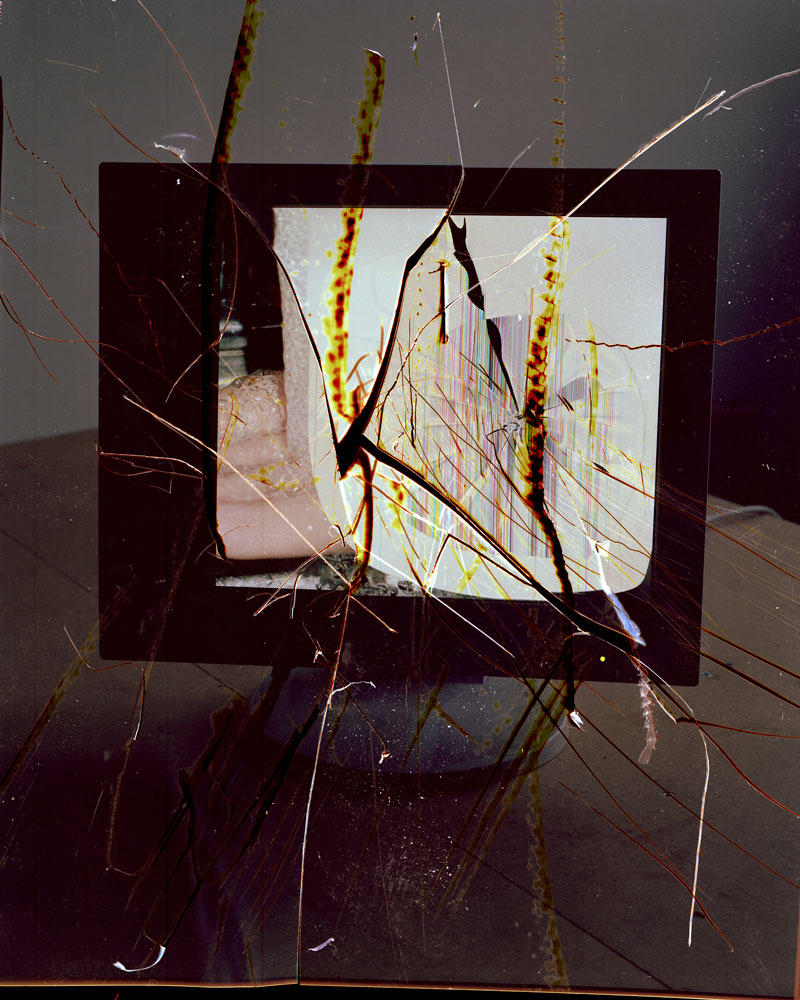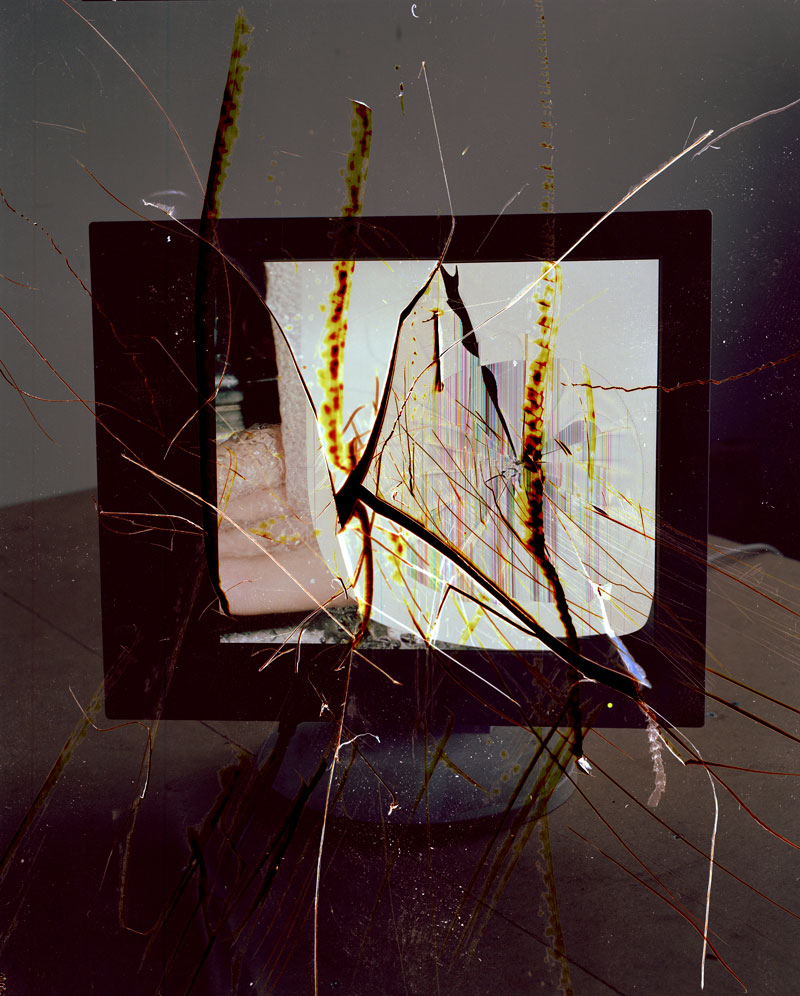 ---
FINISHED
A project by Jesse Hlebo & Grant Willing at the 42nd St. Showpaper Gallery.
1 / 6 / 11 - 1 / 28 / 11
Featuring the work of Chad Muthard, Dena Yago, David Horvitz, Grant Willing, Jamisen Ogg, Jesse Hlebo, Kate Steciw, Lucas Blalock, Lucky Dragons, Pierre Le Hors, Ryan Foerster, Tuomas Korpijaakko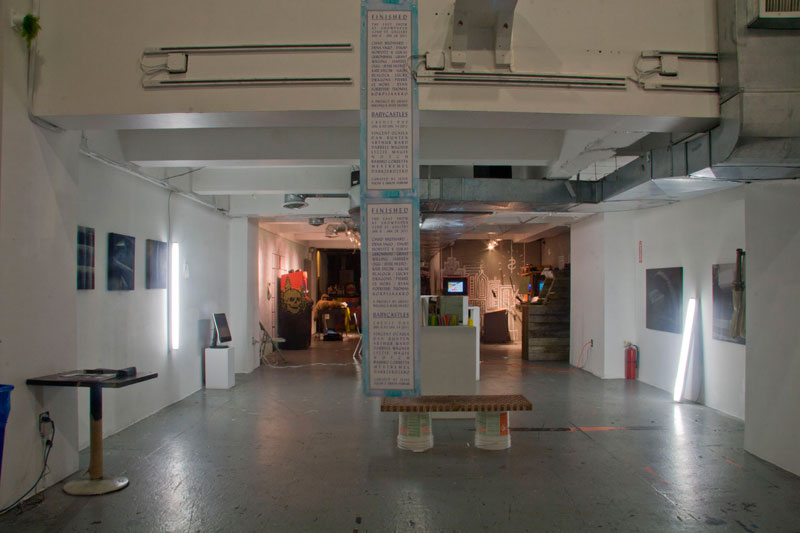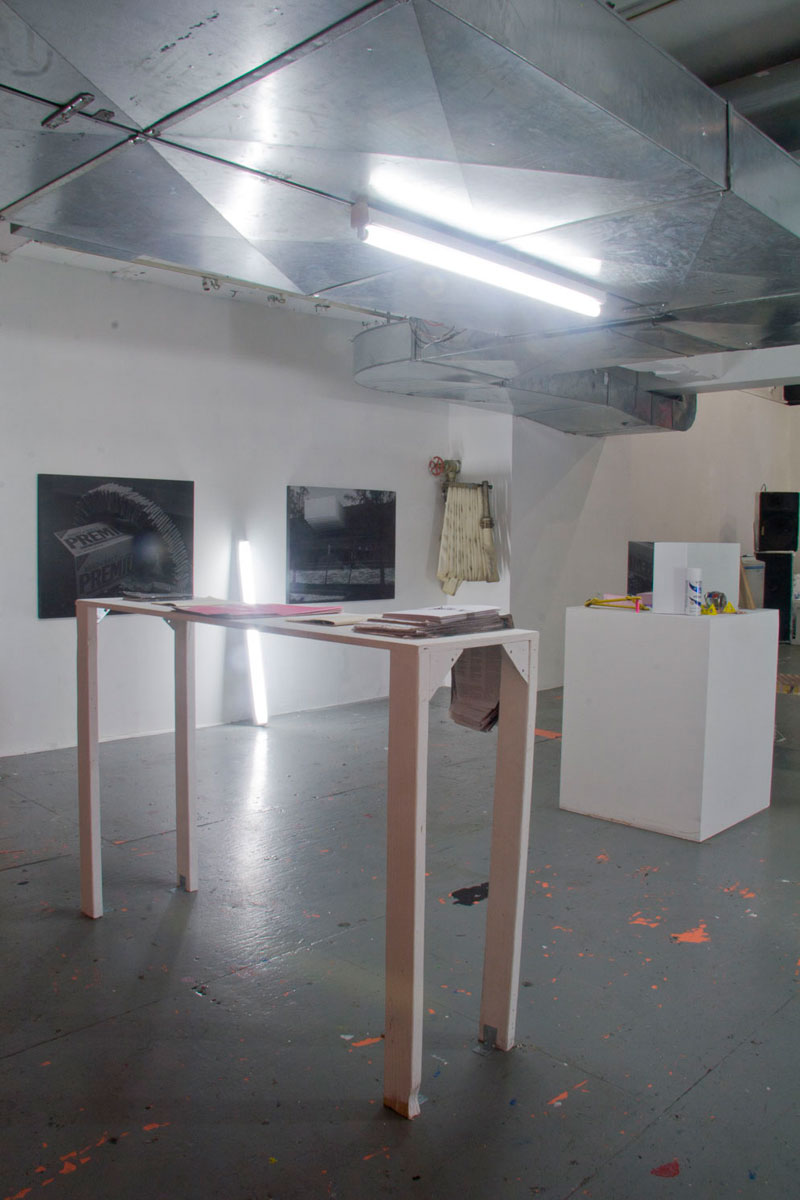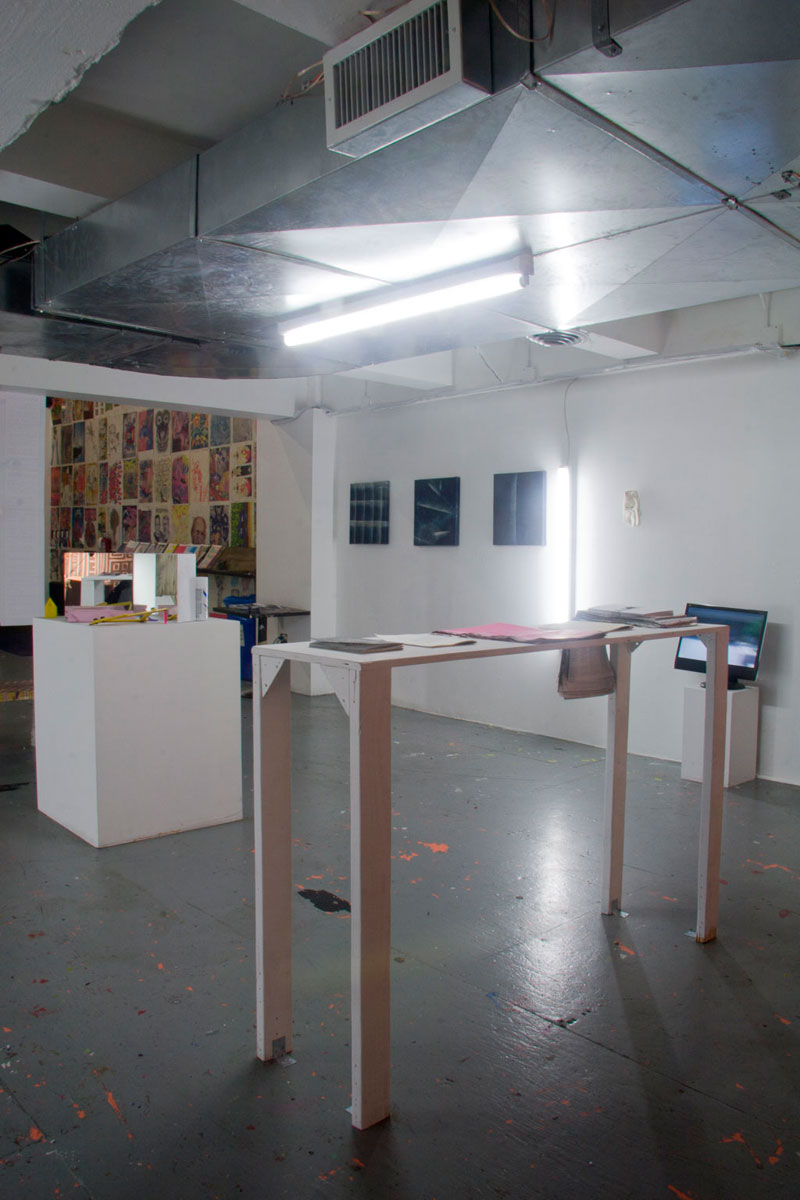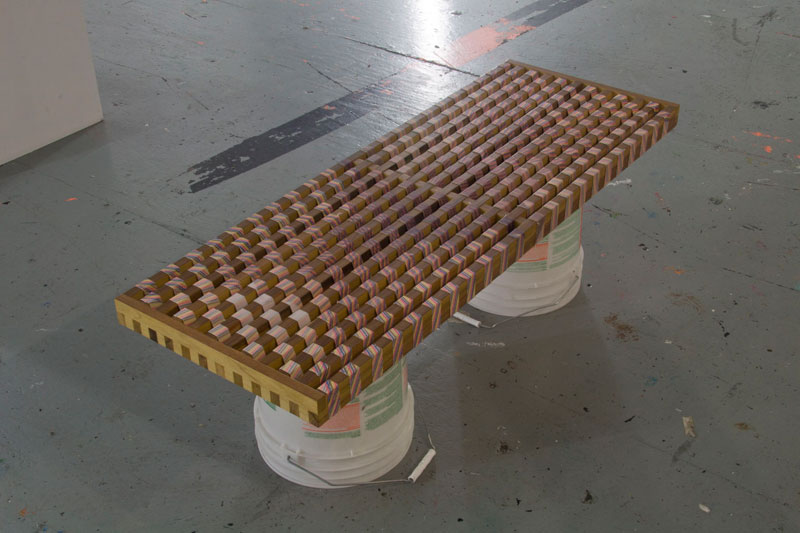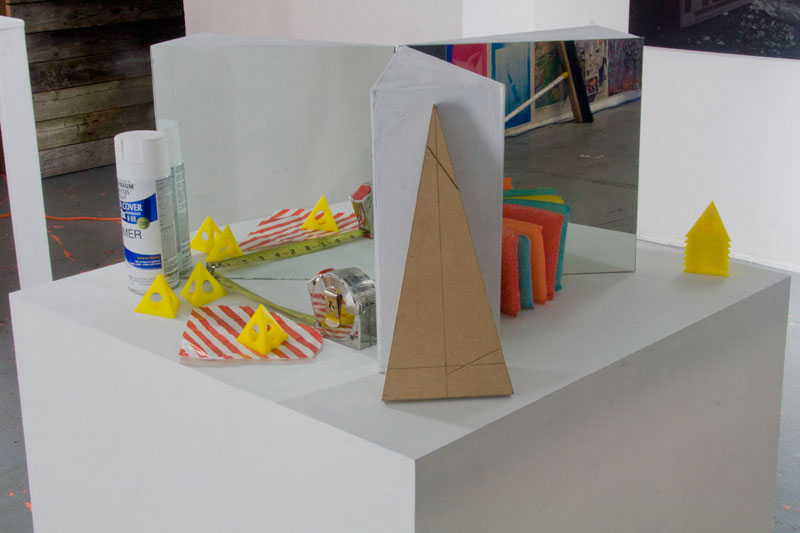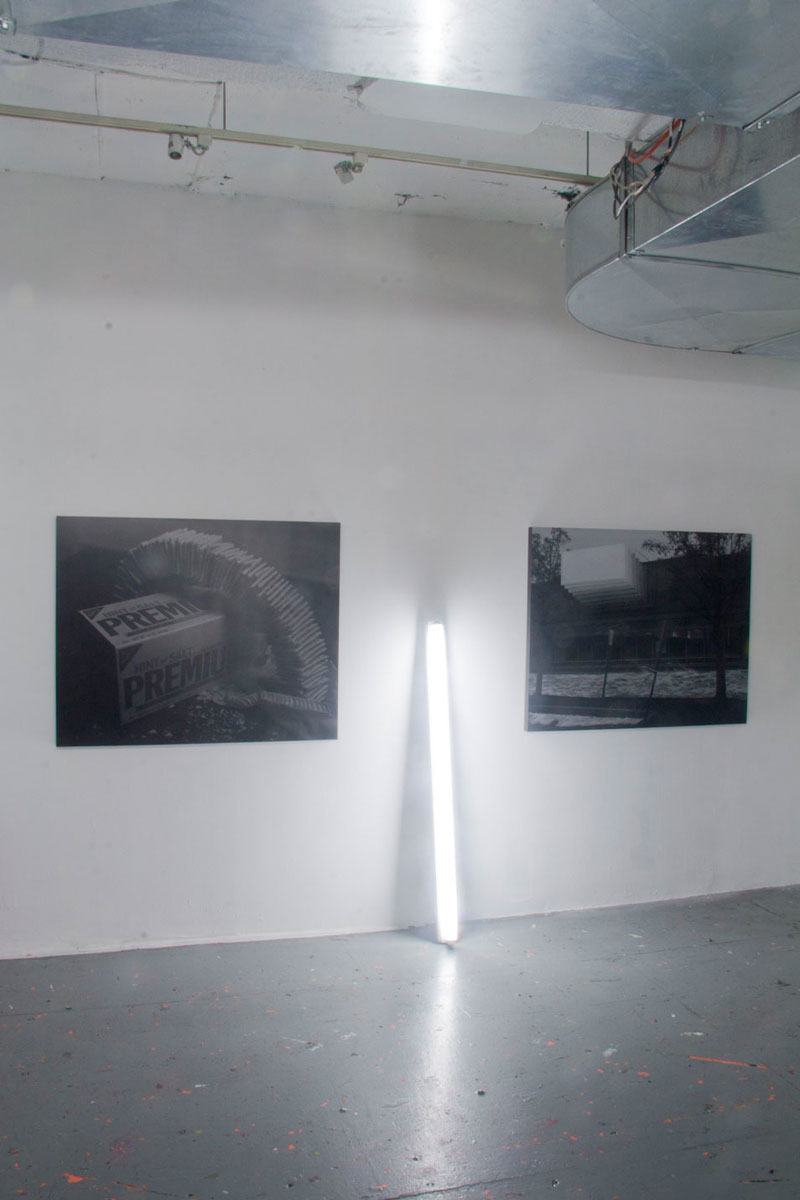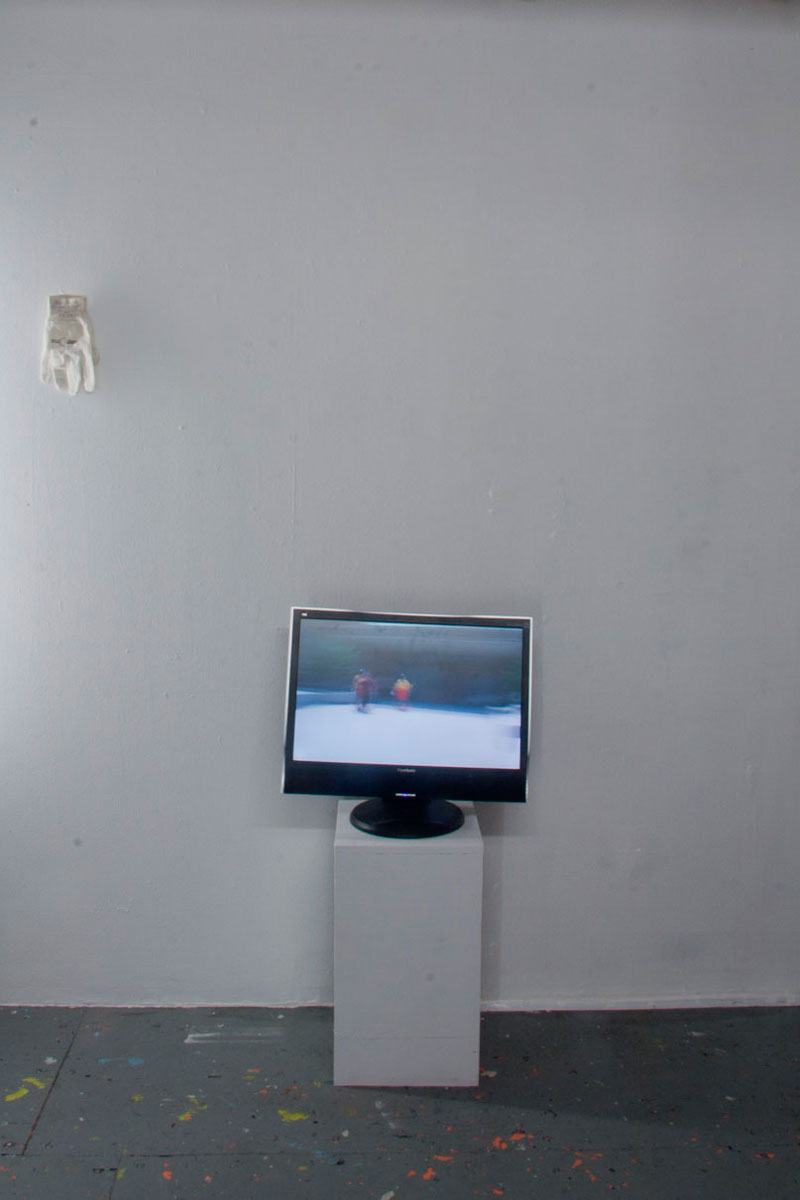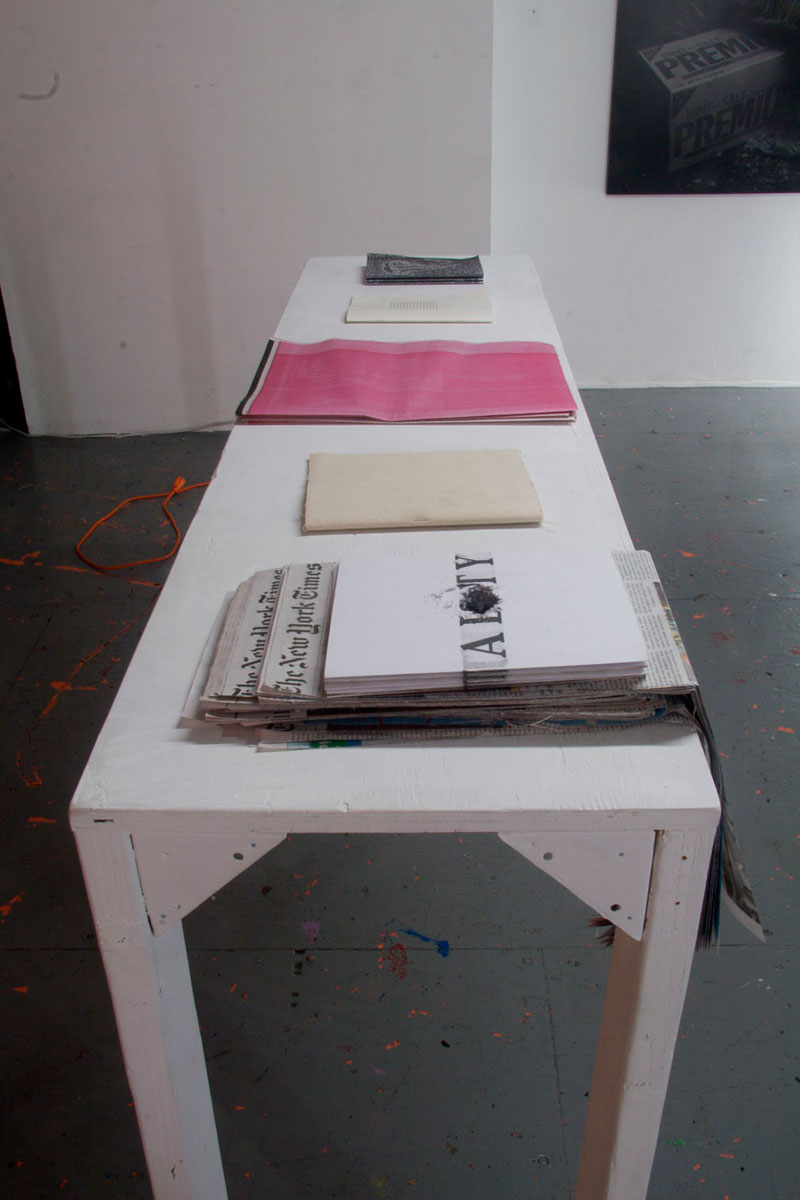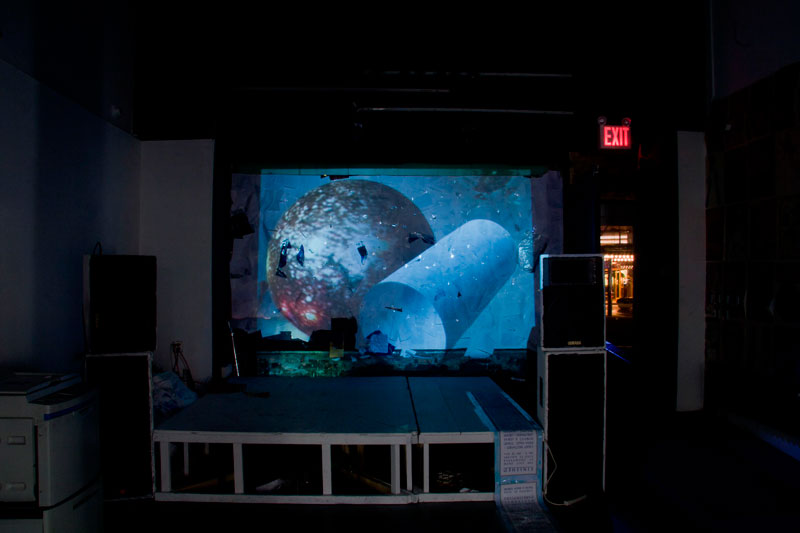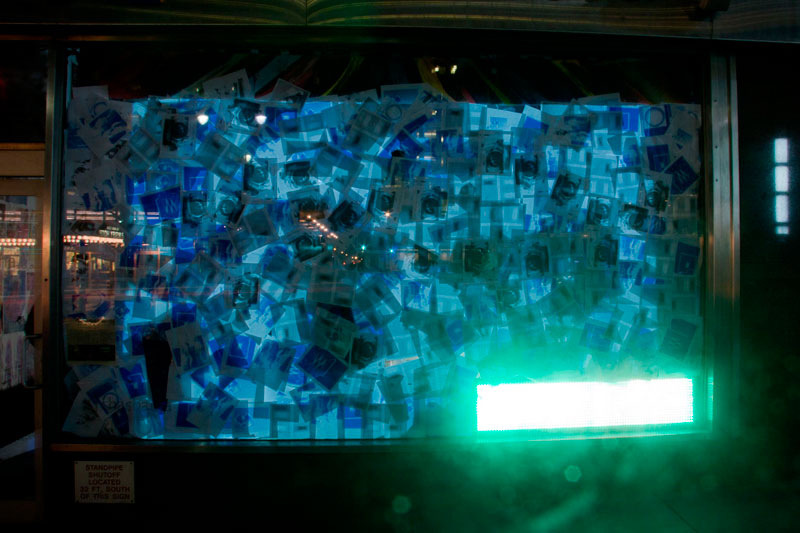 ---
Certain Distinctions
[Click through to see project site]
2010 — 2011
Certain Distinctions is a continuously evolving, experiential, multi-media action. Unveiled in 2010, the piece takes as a starting point the structure of a gradient: the transition from one seeming absolute to another whilst remaining within the same structure.
Theories culled from Jazz and Anarchism are also contributing factors to the piece. The notion's of freedom with responsibility, and freedom within structure, are ever present in the piece's construction and performance.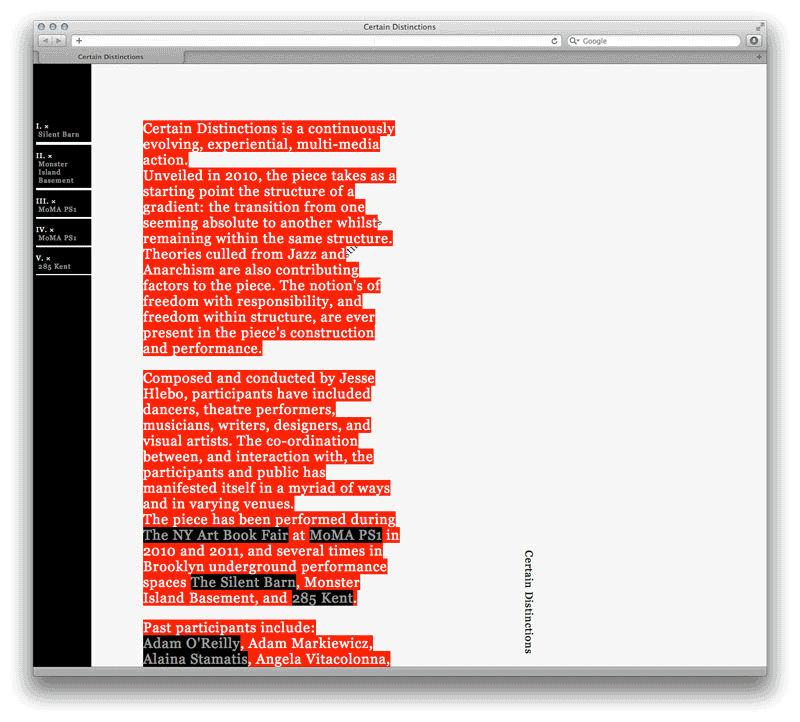 ---
The NY Art Book Fair Report
Exhibited at MoMA PS1 from 11 / 10 / 11 - 11 / 29 / 11
Swill Children was included as one of twenty other exhibitors from the 2010 NY Art Book Fair, a project of
Printed Matter
.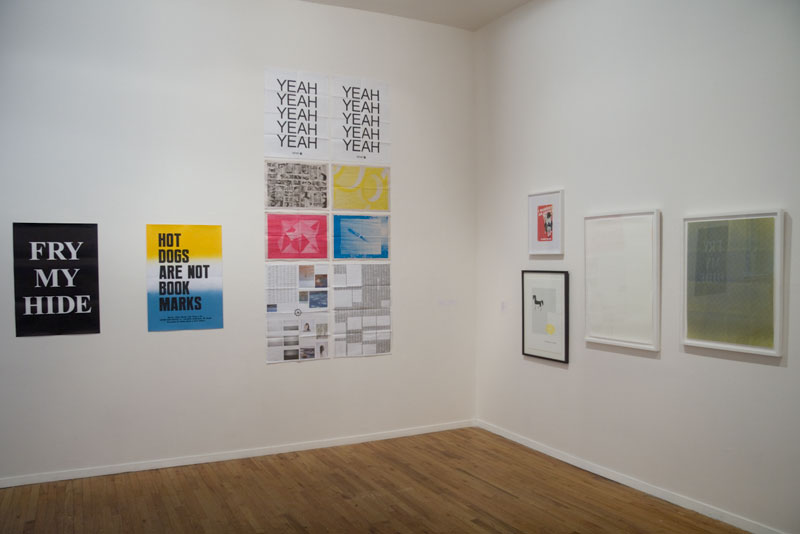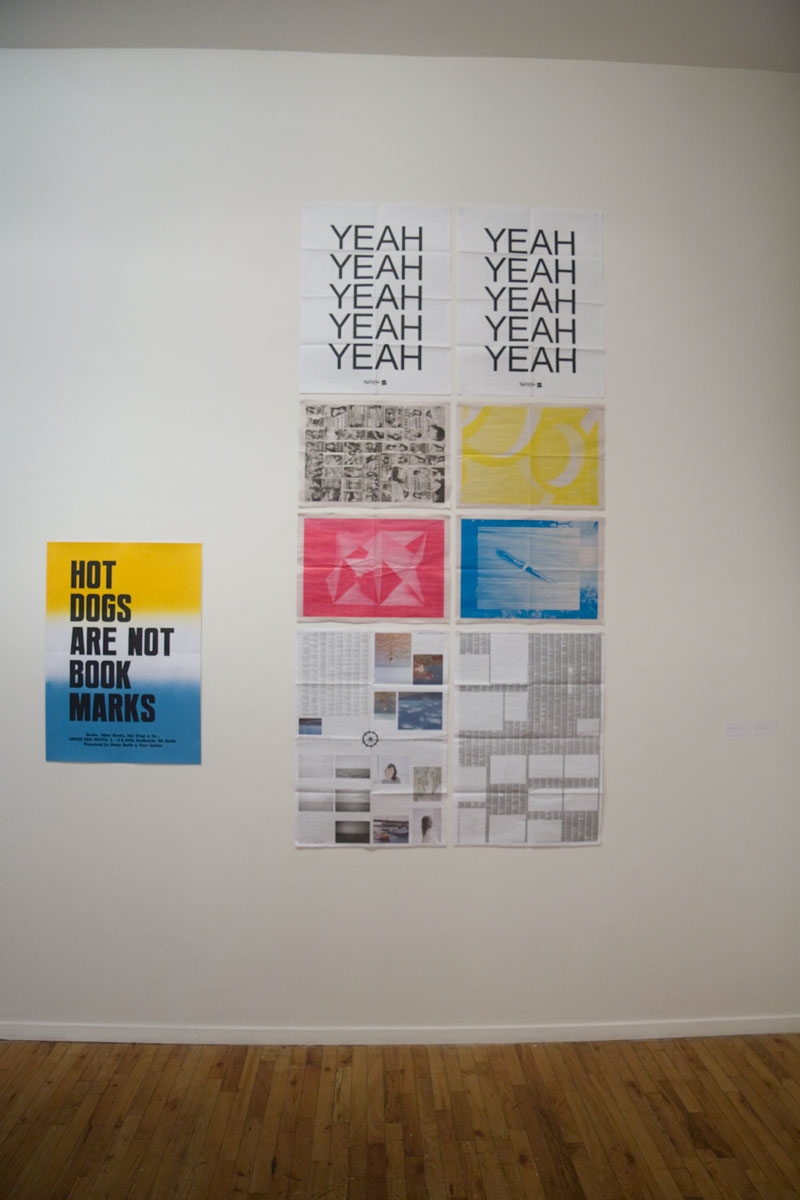 ---
Short-Term Deviation
9 / 23 / 10 - 10 / 23 / 10
Exhibited at the
Elizabeth Foundation for the Arts
in conjunction with NYC based publication
Showpaper
. For the exhibition, Hlebo assembled a grouping of small press publications in an alternative 'library' format.
In conjunction with the exhibition, Hlebo commissioned a series of four works made for Showpaper cover's featuring work by
Grant Willing
,
Katja Mater
,
Arthur Ou
, and
Borden Capalino
.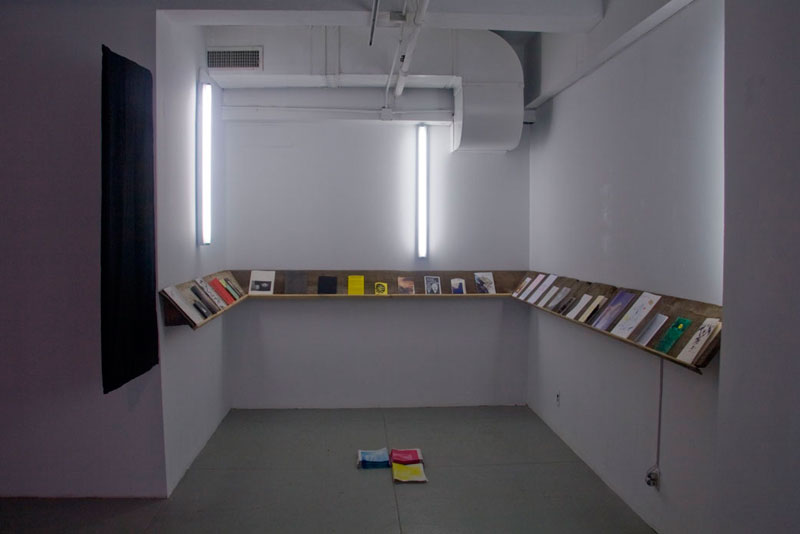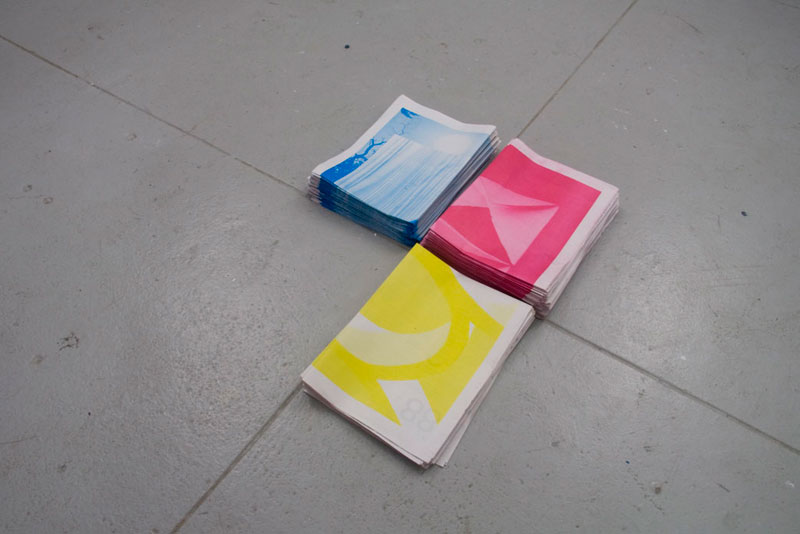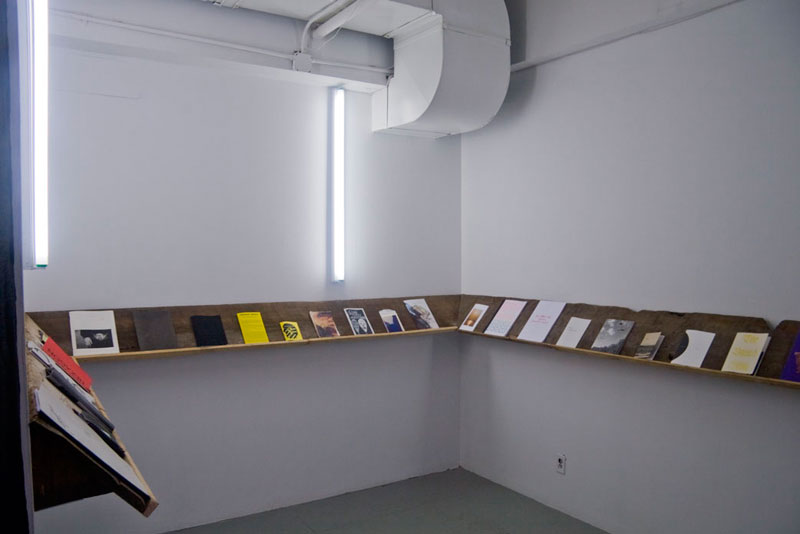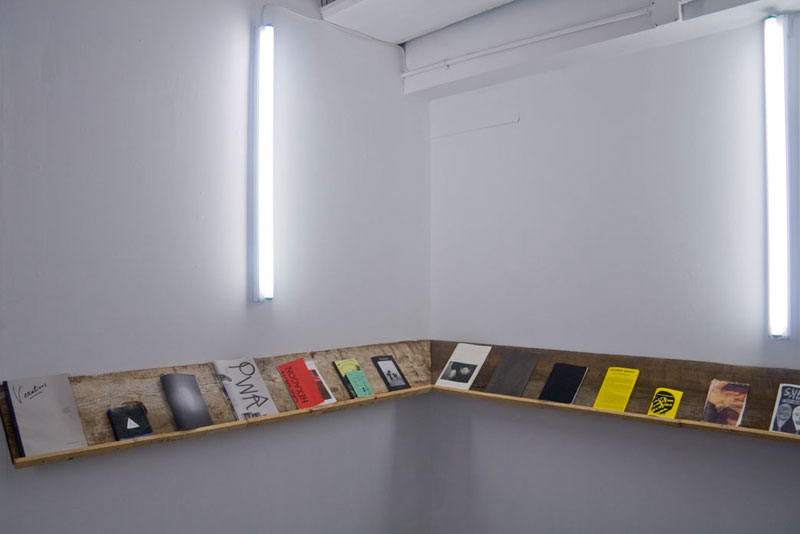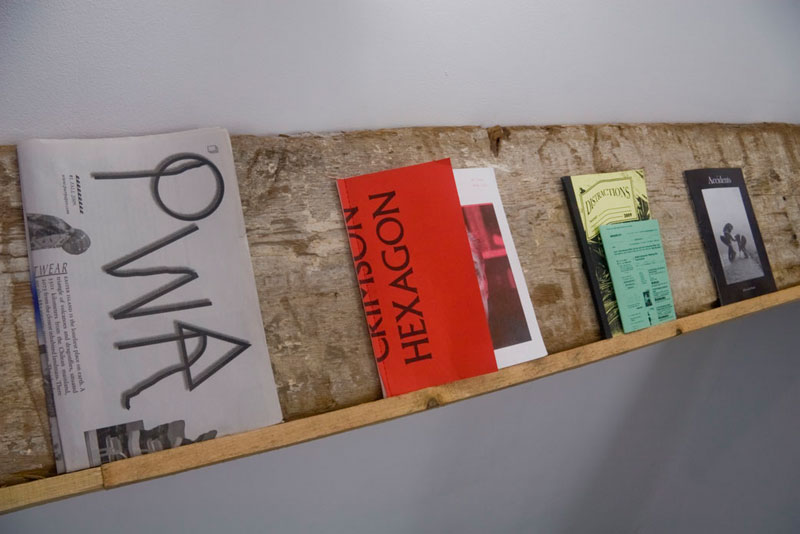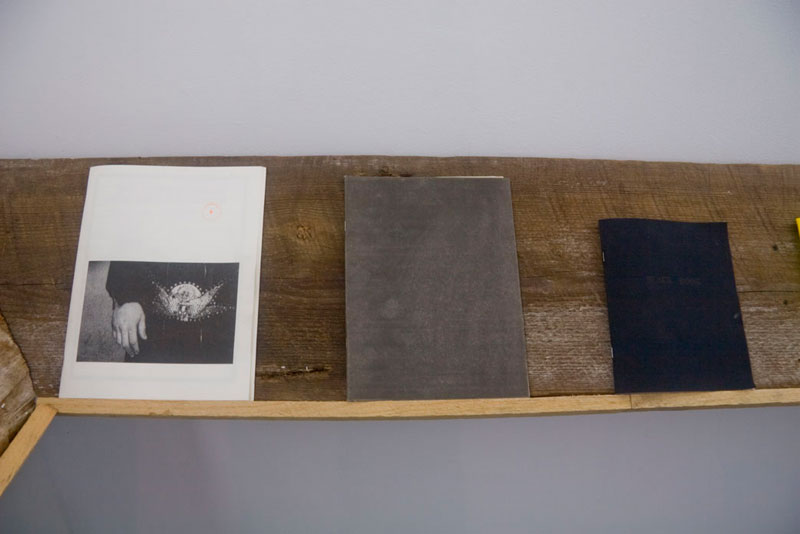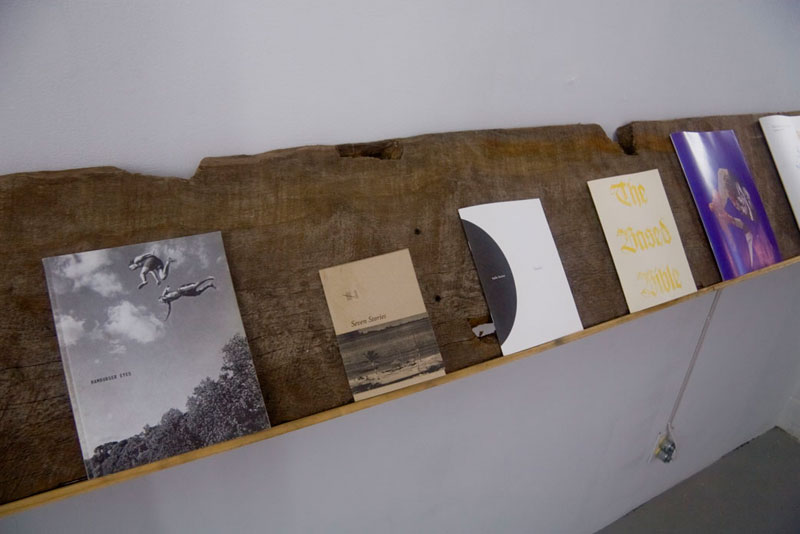 ---
To Come Apart, To Become Apart, To Be Come A Part
, 2010
Three Channel Video, Unique Digital Chromogenic Prints
Variable sizes / 20x24"
Commissioned by
Brion Nuda Rosch
for the
SFMOMA blog
, as a response to Gordon Matta-Clark's
Splitting: Four Corners
.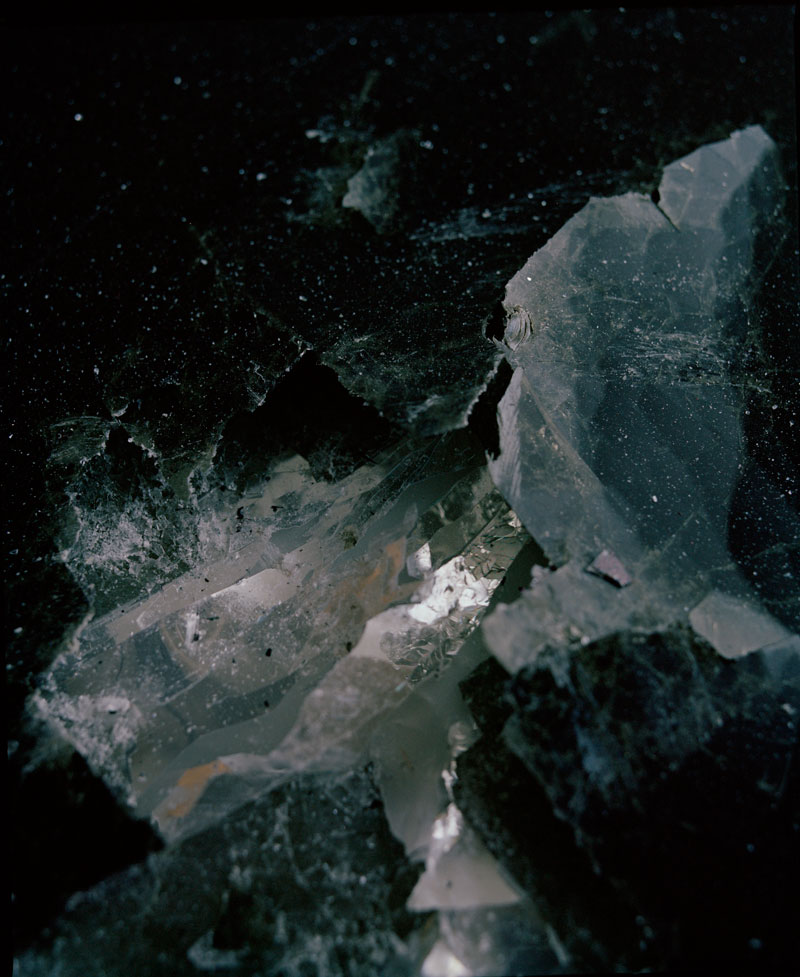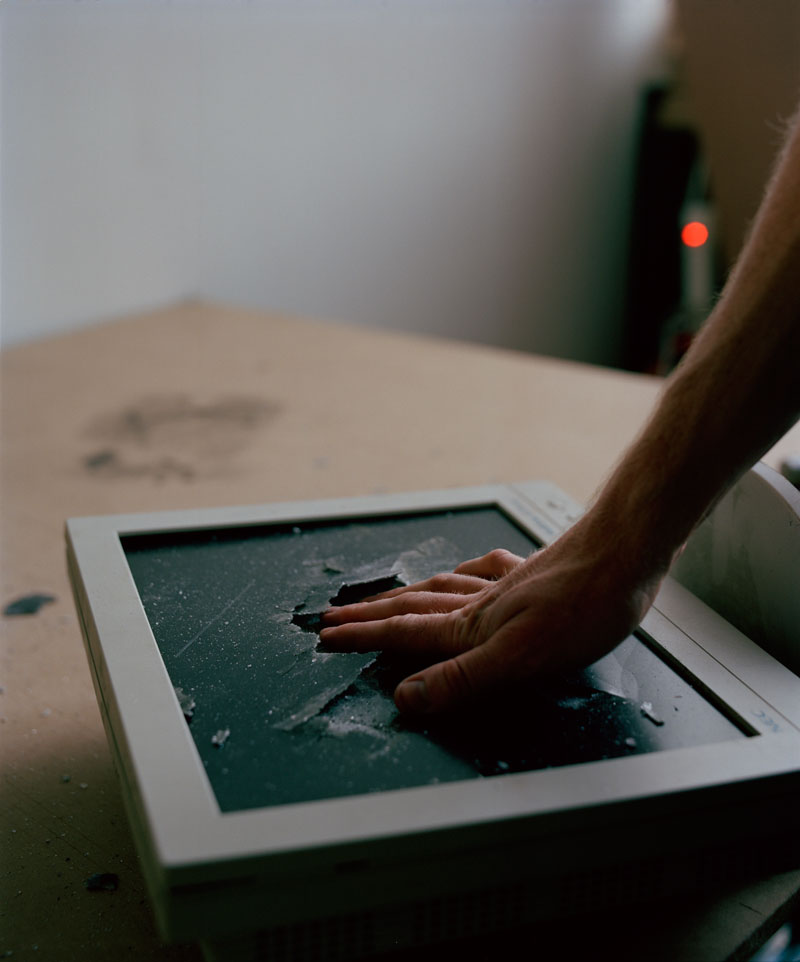 ---
STAB
, 2010
5" x 7.5"
Laserjet / Pre-Edition of 50
Published by
The Holster
as a part of their Demand and Supply series at the 2010 NY Art Book Fair.
The zine can be purchased
here
.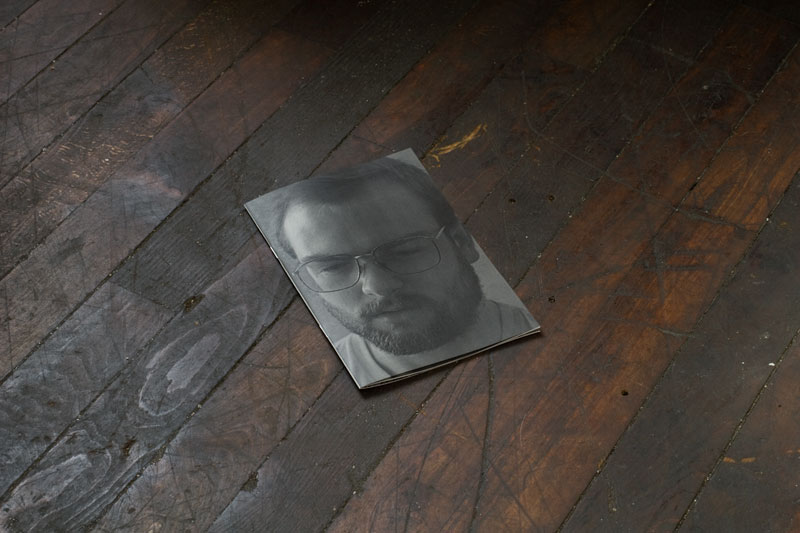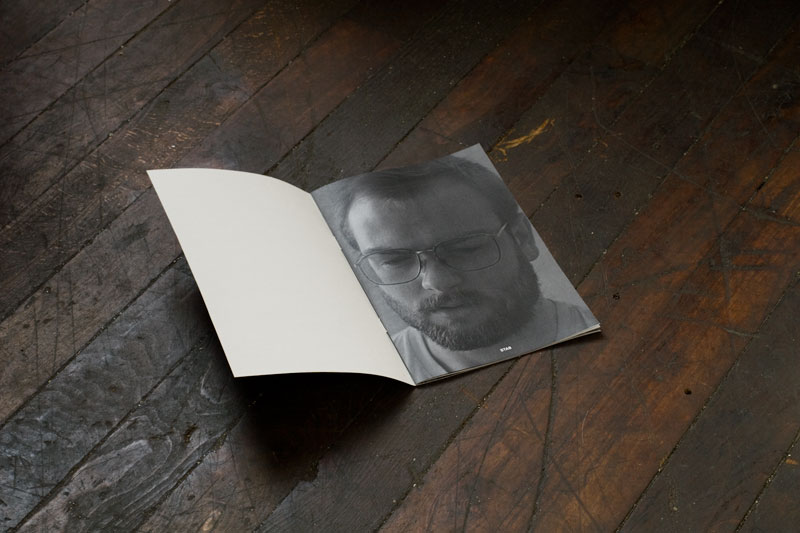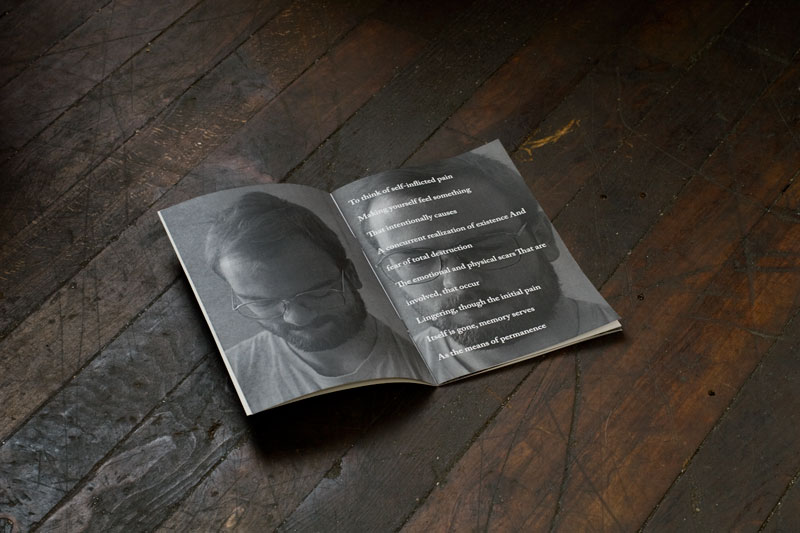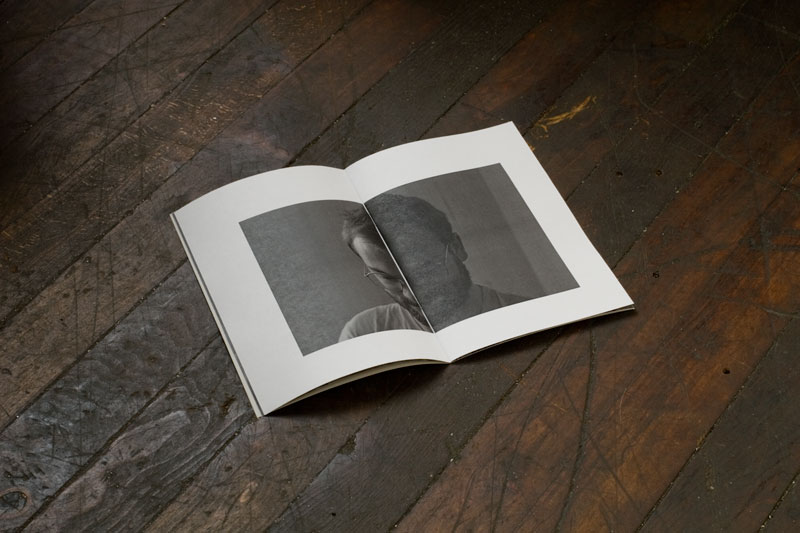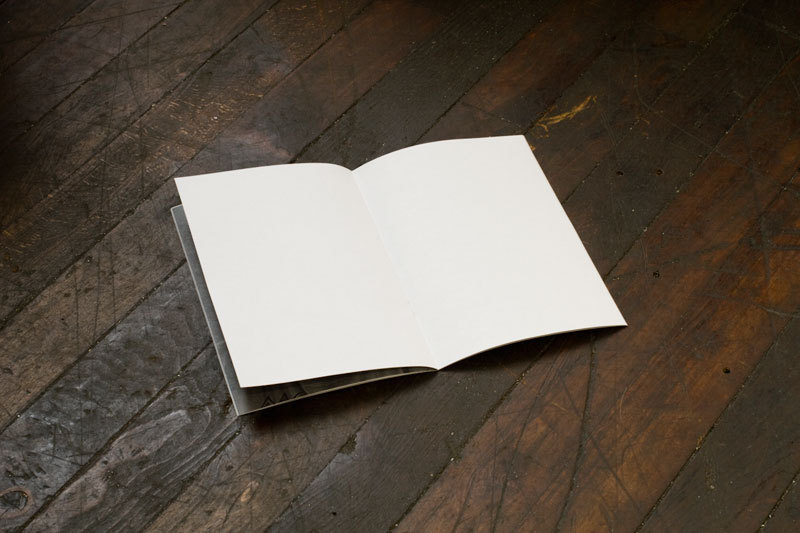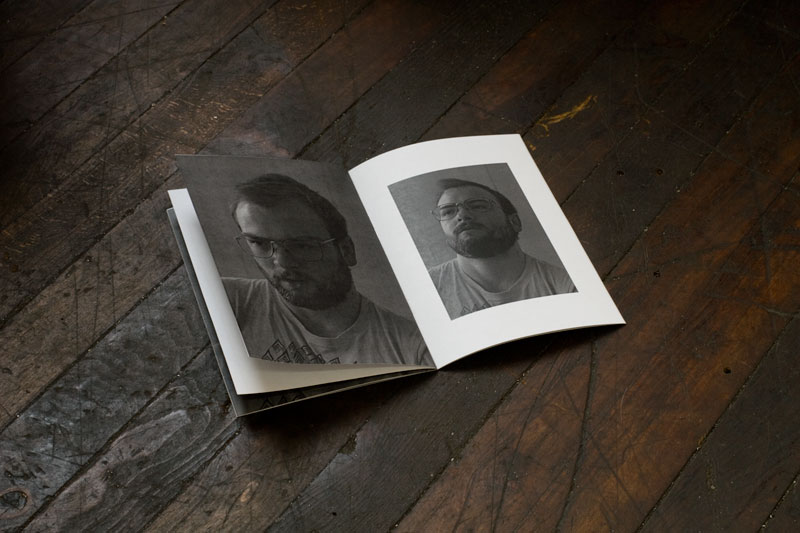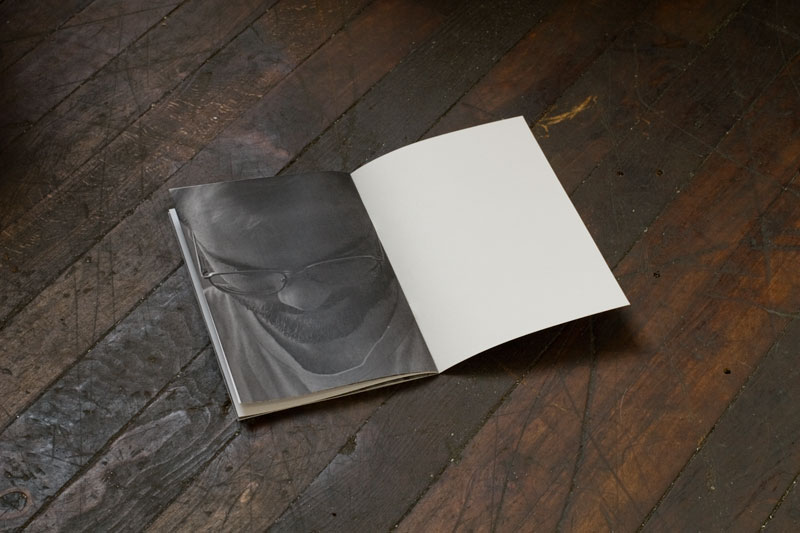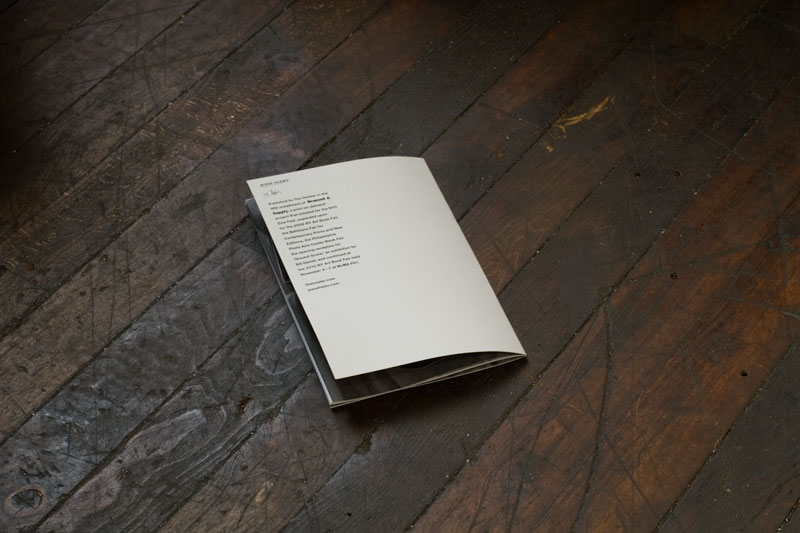 ---
Still, Life Pt. 1: The Aesthetics of Self-Destruction
4 / 3 / 10 - 4 / 24 / 10
Hlebo's second solo exhibition, The Aesthetics of Self-Destruction, was shown at the Peanut Gallery in San Francisco, CA.
Addressing the themes of fear, value and loss, rejection and pain, Hlebo's work is a result of multiple processes of mediation and removal; layering damage upon damage and challenging notions of what defines the seemingly perfect nature of mass-reproduction.
---
Wire Pull
, 2010
Two Channel Video
Edition of 20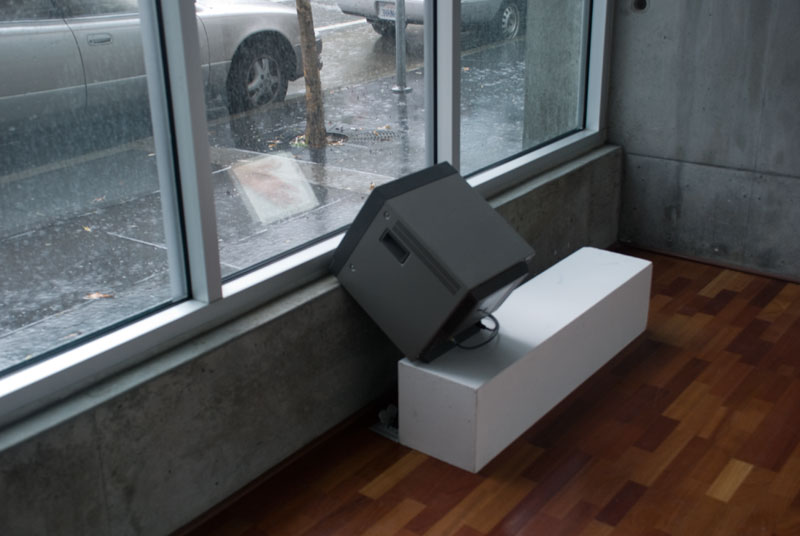 Detail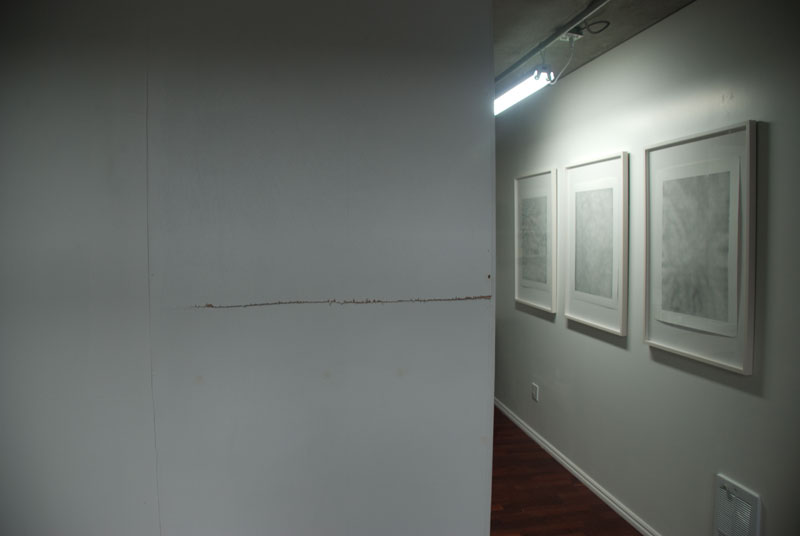 Not Nothing
, 2010
40x30"
Screen Prints, Nails, Frame, Plexiglass (Set of three)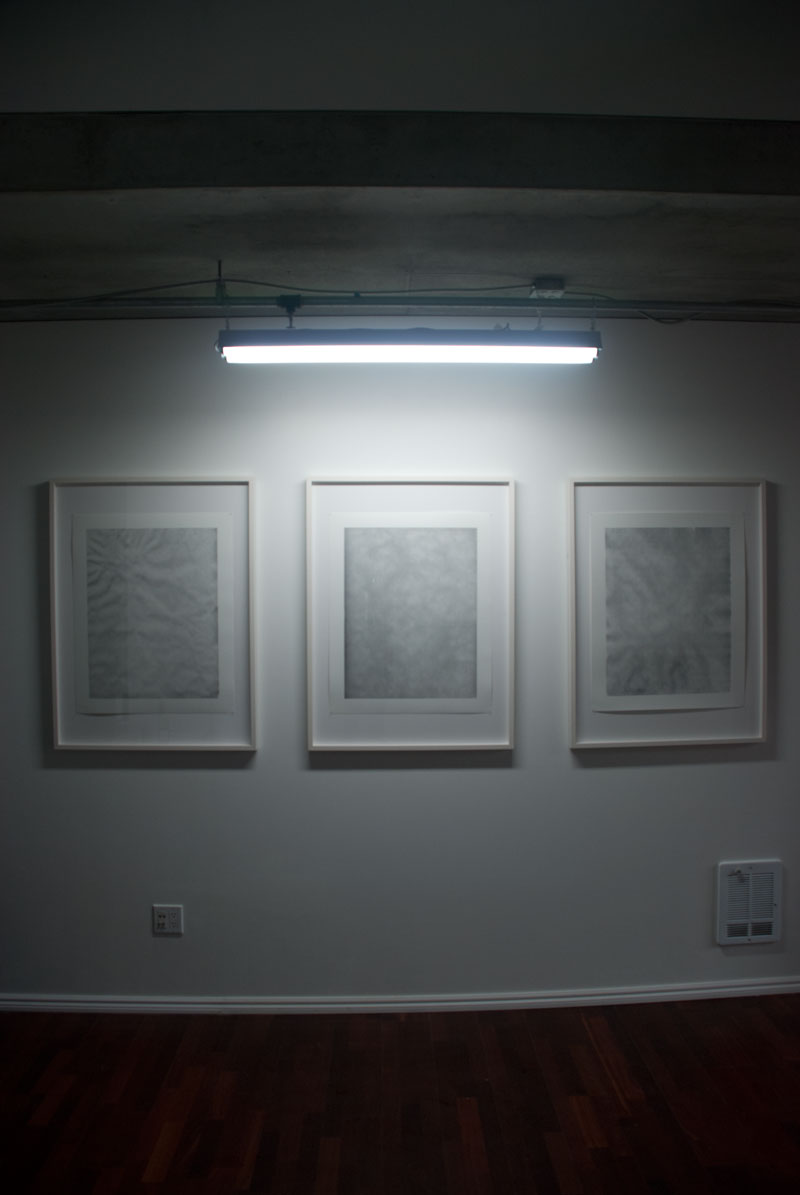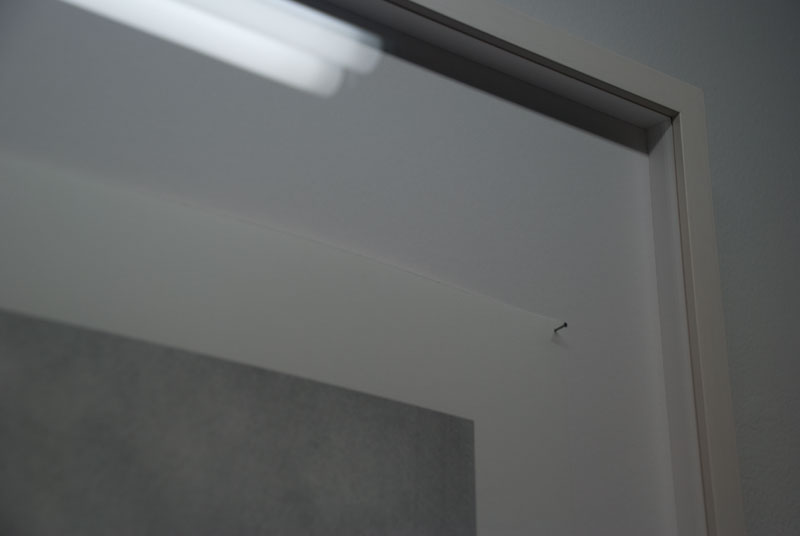 Detail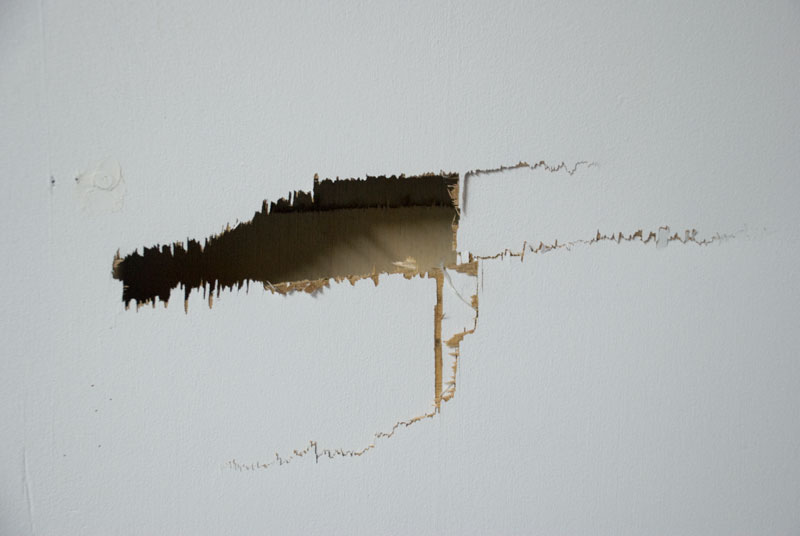 Relic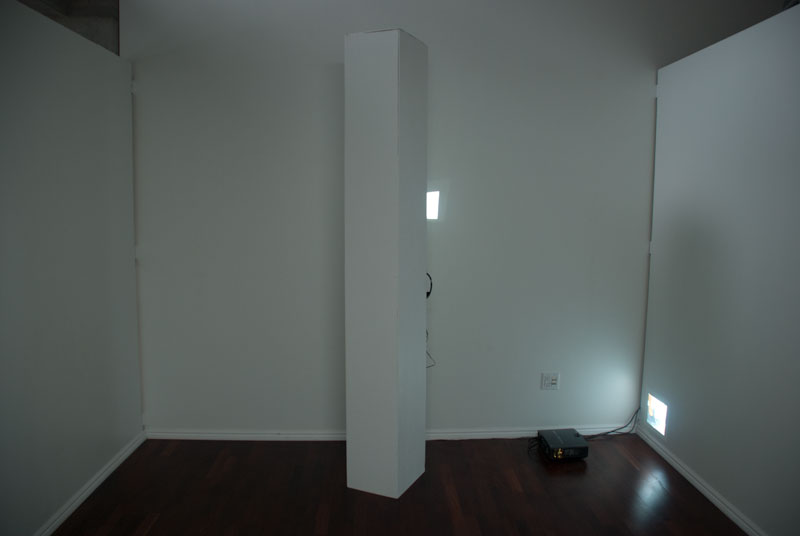 Maybe Thing's Will Be Better
, 2010
Animation, 09:00
Edition of 20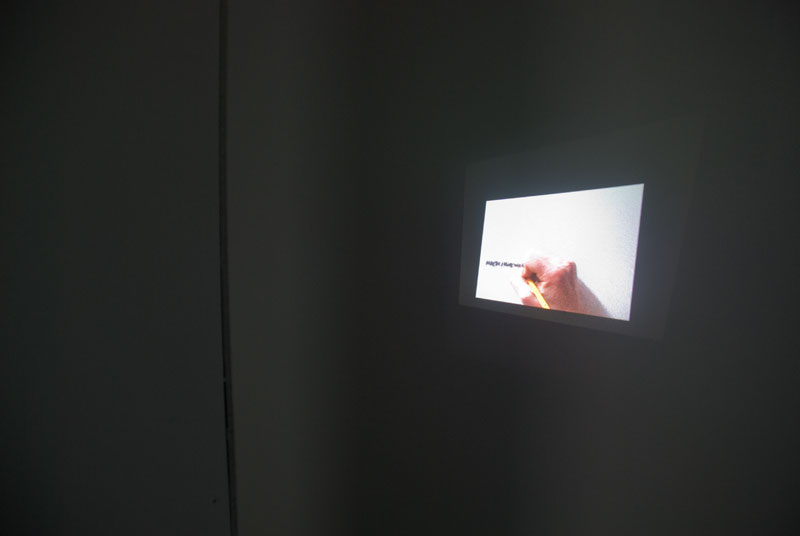 Wire Pull
, 2009
Two Channel Digital Video
Edition of 20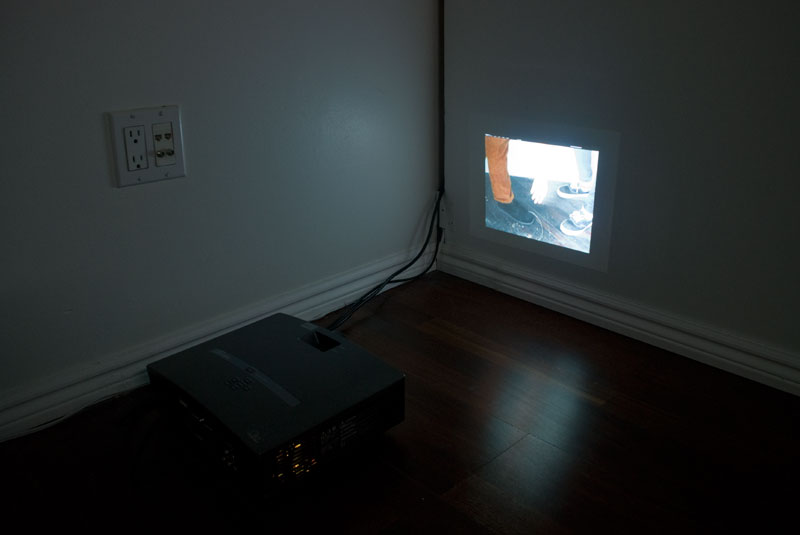 ---